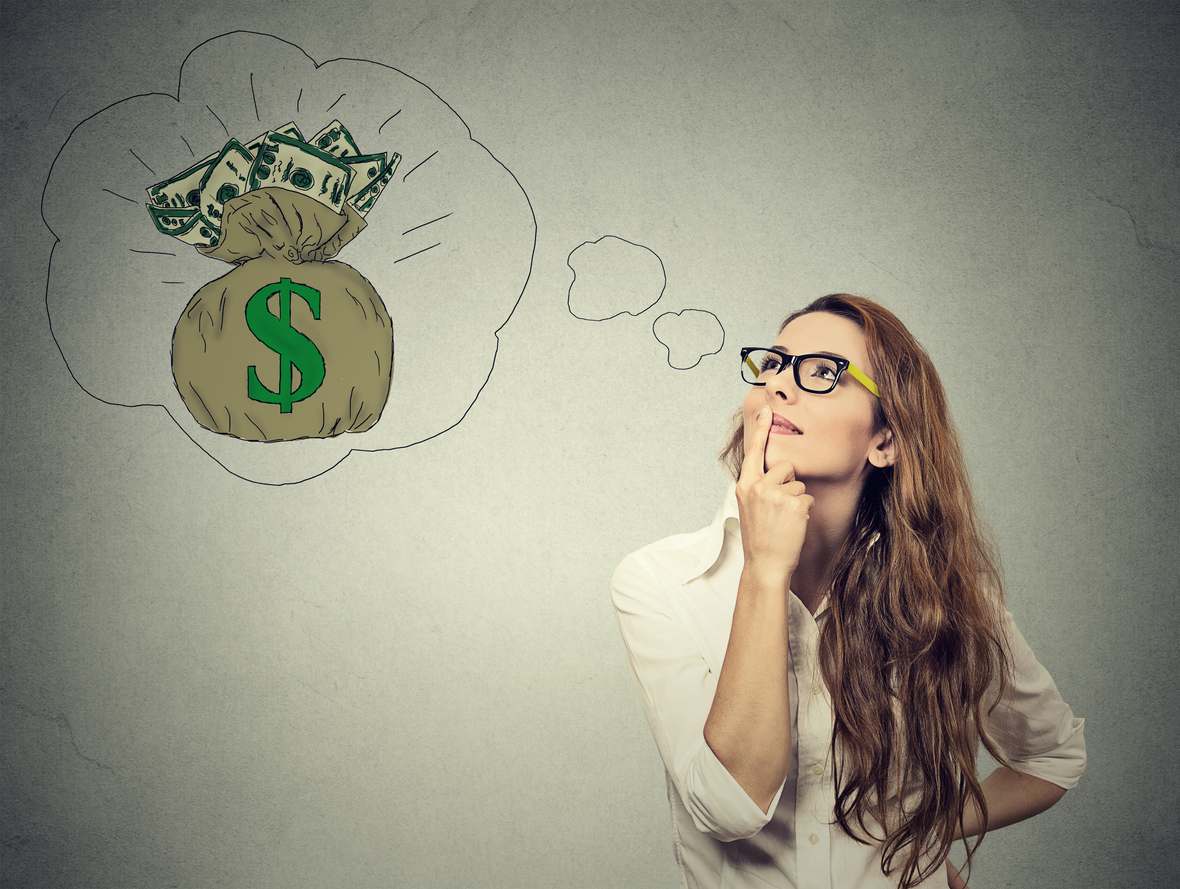 Affiliate Marketing vs Dropshipping: How They Compare
Affiliate marketing and dropshipping are two popular work from home businesses that can generate sustainable income for you, the work at home entrepreneur. However, while the two business models share some similarities, they are different models.
This article will explore affiliate marketing vs. dropshipping, including how they differ, their pros and cons, and which option is right for you.
What Is Affiliate Marketing?
Affiliate marketing refers to receiving payment to promote a company's products or services via a website, blog, or social media channel. This business model operates as a passive income strategy—meaning you can earn income that doesn't come from active work.
So, how does this work? As an affiliate marketer, you place links on your website, blog, or social media posts, directing your followers to a company site to complete a purchase or sign up for a service.
Every time a customer completes a purchase through one of your links, you receive a commission. How much you receive depends on the program. Some programs offer fixed commissions, while others pay on a sliding scale.
Some of the most common ways affiliates get paid include:
Pay-per-sale: You earn a commission for every sale you make.
Pay-per-action: You get paid when a consumer completes a desired action such as filling out a form.
Pay-per-click: You earn money every time someone clicks on your affiliate link.
One of the most common concerns is whether affiliate marketing is profitable. With enough dedication, a strong online presence, and a willingness to engage with your target audience, affiliate marketing can be very profitable.
However, you'll need to earn the trust of your audience to turn your affiliate marketing career into a successful business. In fact, one of the most common mistakes affiliate marketers make is promoting products they don't believe in, which typically translates to lower earnings. Your audience can tell when you're not authentic, so don't deceive them with products with which you are unfamiliar or disinterested.
Pros and Cons of Affiliate Marketing
Affiliate marketing may be an excellent opportunity to increase your earnings as an online entrepreneur. This business model has its advantages and drawbacks.
Pros of Affiliate Marketing
Easy to get started: All you need to become an affiliate marketer is a niche, an online platform, and an affiliate program that relies on promoters to spread awareness about its brand.
Potential for passive income: Assuming you're constantly engaging with your audience, affiliate marketing can be a solid way to earn extra money on the side.
No post-sale hassles: Once a customer completes a purchase via your affiliate link, you are not responsible for any issues with the order afterward, like product delays.
Cost-effective strategy: You don't need to worry about investing in inventory or any storage space for the products you promote.
Provides flexibility: As an affiliate marketer, you choose your schedule, how to customize it, and which companies you want to partner with for your affiliate goals.
Cons of Affiliate Marketing
Commission-based pay: Because your income is commission-based, you're at the mercy of your followers. Your total income can fluctuate from one week to another, depending on whether people choose to click your links or make purchases.
High competition: Affiliate marketing is a competitive field where other affiliates work to promote the same company and competing organizations.
Have to keep an eye on your campaigns: Even as a passive income source you'll still need to keep an eye on your campaigns to make sure costs such as pay-per-click sources of traffic continue to convert for the products that you promote. Because if the clicks you buy don't convert into commission, you stand to lose money on the ads purchased.
Not All Cons Apply to all Affiliate Networks
Many cons can be easily avoided if you choose to work with a loan affiliate program such as Round Sky. Round Sky provides payouts as high as $250 per lead and pays weekly or monthly to its affiliates. You get to promote offers that have been A/B tested for optimal conversions and you get to work with a top notch affiliate team that is available by email, phone, or Skype.
What Is Dropshipping?
Dropshipping is a business model that involves marketing and selling products for a company through a personal website. Similar to affiliate marketing, sellers aren't required to stock the inventory or distribute the products they sell to customers.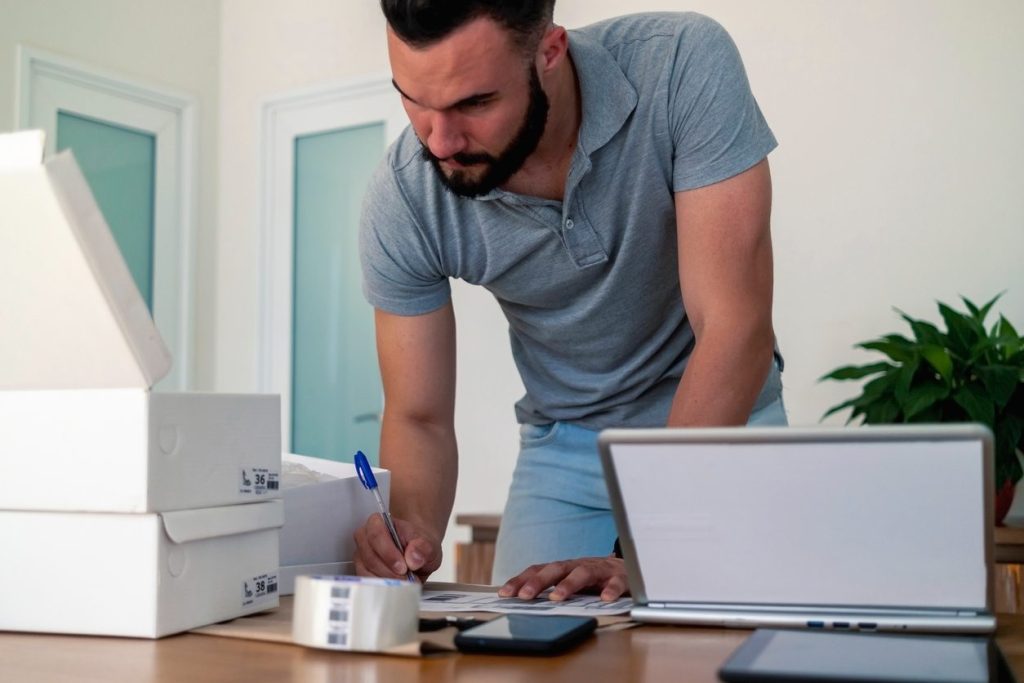 Some of the most common dropshipping products include:
Kitchen supplies
Pet products
Personal care items
Phone accessories
Home improvement tools
As a dropshipper, you decide which products you want to sell. From there, you can partner with a supplier who will ship those products to the consumers who purchase them. You operate as the middleman between a company and a supplier.
Let's break down the dropshipping process step-by-step:
A customer places an order on your dropshipping website.
You process the order and forward it to a supplier.
The supplier completes the customer order and ships it to the address.
You earn a profit from the sale.
Like affiliate marketing, dropshipping is a popular ecommerce business for entrepreneurs hoping to earn income through online sales. Another benefit is the opportunity to build your brand as a reputable seller who helps customers get what they want.
Pros and Cons of Dropshipping
Dropshipping is a flexible business model with plenty of opportunities to generate substantial profits through online sales. However, it doesn't come without its drawbacks. Before moving forward, examine some pros and cons of dropshipping to better understand this business practice:
Pros of Dropshipping
Low startup costs: Establishing a dropshipping business doesn't take a lot of resources or money. You only need an online shop, like a website or an ecommerce platform, to get started.
High earnings: One potential benefit of a dropshipping model is the option to determine product prices. You also reap the benefits of not being limited by fixed commissions, which means you earn more as you sell more.
Product flexibility: You don't have to sell just one product. You can sell as many products as you want, focusing on those in higher demand.
Flexible work location: As long as you have an internet connection and a functioning computer, you can set up and manage your operation anywhere.
Scalability: As mentioned, the supplier maintains responsibility for managing product shipping and customer returns. This aspect of the business model frees up your time, allowing you to focus on growing your online store.
Cons of Dropshipping
Competition: Because dropshipping has little to no requirements for entry, you'll find many online stores selling the same products as you. You'll have to develop innovative ways to differentiate your store to attract more consumers.
No control over product availability: Because you don't stock any of the products you sell, you can't keep track of inventory. If your suppliers are low on stock, customers won't receive their products, which may taint your company's image.
No control over the quality of products: You also have no control over the quality of the products you sell. Unfortunately, if your customers receive outdated or damaged products, they'll point the finger at you.
Customer support coordination: At some point, customers may elect to exchange or return their purchases. When this happens, you'll have to coordinate with your suppliers to ensure the proper processing and fulfillment of those requests.
Overcrowded niches: As your business grows, keeping up with customer demands will become more challenging. The higher the demand, the more difficult it becomes to coordinate with suppliers and ensure customer satisfaction.
Affiliate Marketing vs. Dropshipping: Which Is Right for Me?
When it comes to affiliate marketing vs. dropshipping, both business models allow you to make money while providing customers access to what they need. When deciding which model best aligns with your business goals, consider these four crucial areas:
Time commitment: Affiliate marketing is likely the better option if you want to minimize the time needed to start an online business. You won't have to devote time to finding suppliers and negotiating terms or dealing with customer complaints or inquiries.
Startup costs: Affiliate marketing is also better if you're concerned about startup costs since you don't have to invest in an ecommerce platform or shipping logistics.
Payments: Assess the payment options with dropshipping and affiliate marketing opportunities to see which appeals to you more.
Audience retention: As an affiliate marketer, you're a company ambassador, which means you'll have to find ways to connect with your audience to keep them as followers and convert them into long-term customers.
One common question that people ask is if you can do affiliate marketing and dropshipping at the same time. That is an option. In fact, combining both business models can be a great way to increase your profits and revenue. Doing so can also help you reach multiple audiences while making a name for yourself. If nothing else, you can try both and then pick whichever one you have the most success with or whichever one you like doing best.
Sign up for an Online Loan Affiliate Account with Round Sky
When you are ready to sign up for an online affiliate account, be sure to visit Round Sky so that you can get started on the best foot forward with the best payouts in the industry.
When you sign up as an affiliate, you can earn up to $250 for every customer lead you refer.
Contact us to learn more about our program.