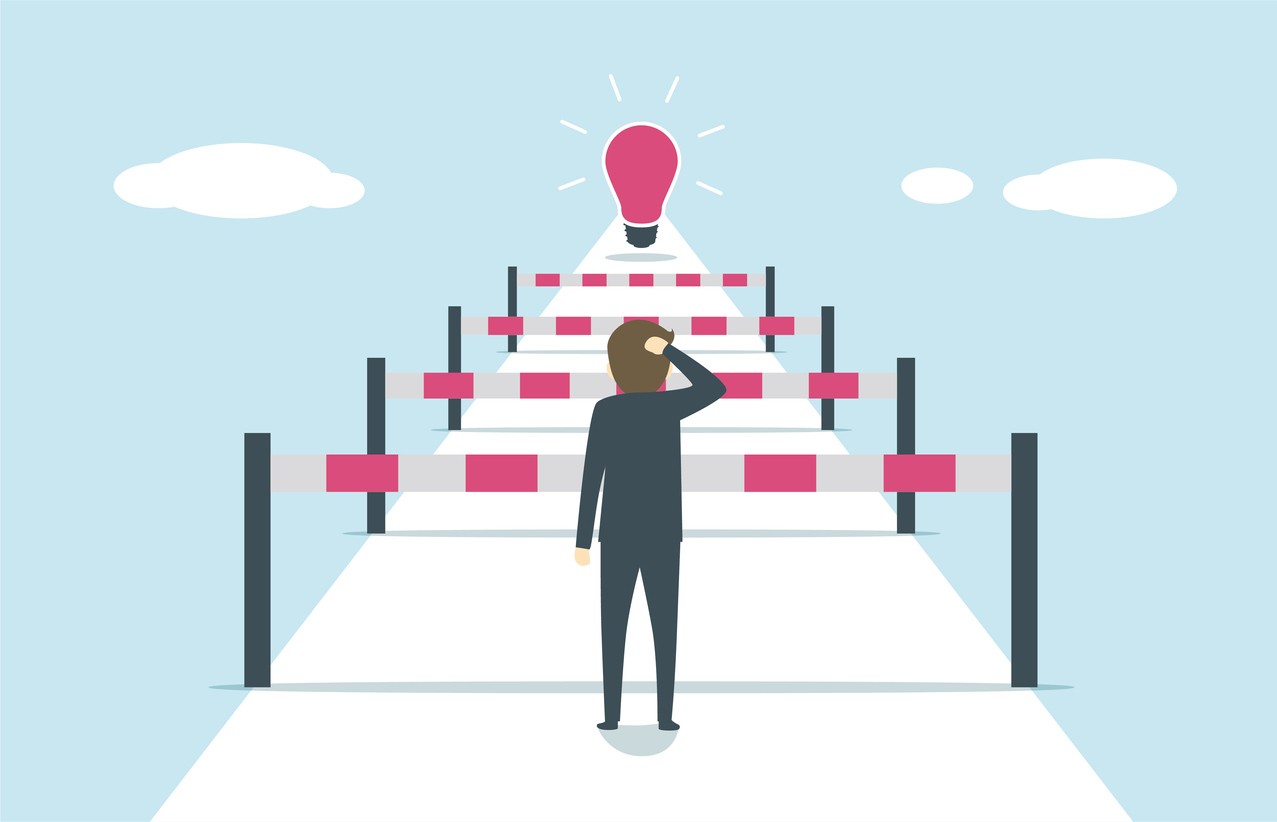 How to Overcome an Affiliate Marketing Plateau: 9 Effective Strategies
Affiliate marketing can be a great way to earn passive income while building a solid reputation as a brand promoter. However, no matter how well you do, you're bound to hit some roadblocks at some point. Every affiliate eventually reaches an affiliate marketing plateau.
Whether you're struggling to drive link clicks or grappling with how to land higher commissions, affiliate marketing can be tricky—even for those with experience. It not only requires effective strategies but also continual modifications to those strategies to ensure they remain optimized.
This article uncovers the reasons you may have hit a wall with your affiliate marketing and what you can do to change that.
10 Ways to Combat an Affiliate Marketing Plateau
Affiliate marketers can struggle for several reasons. Maybe they lack an effective data analysis system, or perhaps their audience targeting is off.
Regardless, poor affiliate marketing means lackluster click rates and low sales. If you've hit an affiliate marketing plateau, here are 10 strategies you should follow to get back on track.
1. Build an Email List
It takes more than posting affiliate links on social media to drive traffic to your affiliate website and generate high conversion rates. You need a targeted email list to connect directly with your target audience, promote new products, and keep followers engaged.
Without an email list, your revenue goals may suffer. Create a newsletter and promote it on your social media, website(s), blog, everywhere that potential clients will be able to opt-in to help further drive awareness and subscribers.
2. Join Multiple Affiliate Programs
If you're new to affiliate marketing, it can be tempting to rely only on the income from a single program. But failing to diversify your income stream means you're limiting your income potential.
Join multiple affiliate programs within your niche to diversify your commission and see if one has higher payouts than another. The more flexible you are with your partnerships, the easier it will be to establish a successful affiliate career.
3. Implement a Solid SEO Strategy
If you use a website to promote client products or services, you'll need to implement a comprehensive SEO strategy to gain search engine visibility. You could land every high-paying affiliate client in the world and still not earn a single cent if your site isn't readily discoverable.
Target high-volume keywords that tie in with audience intention and build high-quality backlinks to your content. One way to do this is by partnering with other affiliates and cross-promoting each other's content.
4. Use Paid and Organic Traffic
Organic traffic is often effective because it targets online users who have already expressed interest in your specific products and services. However, organic results can take years to show up in search engines, and if you're just relying on free traffic, you're missing out on an opportunity to increase sales from other channels.
Paid advertising is a great way to target users based on several attributes, such as demographics, interests, and online activity. If you're struggling to gain traffic, combine paid with organic traffic to boost audience reach and generate higher affiliate sales.
5. Promote High-Quality Products
One of the reasons you're not earning enough income might be the quality of the products you're endorsing. Consumers demand high-quality offers that meet their expectations and solve their problems, so if your products provide no value, your income will suffer.
Spend time examining what you're offering and understanding what value they provide for potential buyers. If the products have little to no value, re-adjust your affiliate marketing strategy so that you promote products and services that matter to potential buyers.
6. Track Your Affiliate Results
Metrics are everything in marketing, especially in the affiliate industry. Numbers and results provide a comprehensive overview of your affiliate efforts, including your successes and failures. If you're not measuring key indicators, then there's no way of determining if you're succeeding as an affiliate marketer.
While there are many metrics you should track, these are the most crucial:
The number of site visitors
The number of people who click on your links
Conversion rates
Overall revenue
Once you have this data, modify your strategies accordingly.
7. Provide Customer Testimonials
Almost 95% of consumers read online reviews before they purchase. If you don't have customer reviews on your blog or affiliate site, it can be hard to remain credible as a product promoter. Testimonials add a level of transparency. They can also cultivate trust with potential long-term buyers.
Without testimonials, you make it difficult for customers to trust your recommendations. Include reviews and ratings that showcase how satisfied recent customers were with your promotions. Ask the advertiser to provide some testimonials from their existing or past clients, there are laws about providing only truthful testimonials, so be sure to ask the advertiser for testimonials that you can include on your website. Include the testimonials on your blogs, newsletters, and the personalized emails you send out.
8. Share Discount Codes
Here's an interesting fact: 91% of shoppers look for digital coupons before they purchase something. Products and services are great for solving customer pain points, but coupons can go a long way in helping to convert leads into long-term buyers.
If you're not already sharing company coupons via your social media channels and customer emails, start now. It helps save them money and keeps your affiliate marketing efforts from hitting a stop sign. Here's another word of advice: Promote your discounts during special occasions, like shopping seasons.
By doing so, you can facilitate audience reach and increase clickthrough rates on your links.
9. Define a Clear Niche
One of the biggest problems affiliate marketers run into is promoting multiple niches. When you aim too broadly, you wind up wasting time and effort.
By defining a single niche, you can target potential buyers, identify their purchasing habits, and convert them into regular customers. Identify a single and profitable niche your audience is invested in. Then, focus on establishing your expertise in that field. The more you do, the more profits you'll see.
Accelerate Your Affiliate Marketing Career with Round Sky
Experiencing an affiliate marketing plateau doesn't have to end your marketing career. The key is to identify your weaknesses, measure your promotional efforts, and identify a niche where you can grow your reputation as an expert. If your area is in the financial services sector, Round Sky is the best loan affiliate program program that pays out millions of dollars to affiliates yearly; if you're not already working with Round Sky consider signing up, it's free.
You can sign up as an loan affiliate here and start earning money today.
Browse through our other articles to learn more about affiliate marketing best practices.