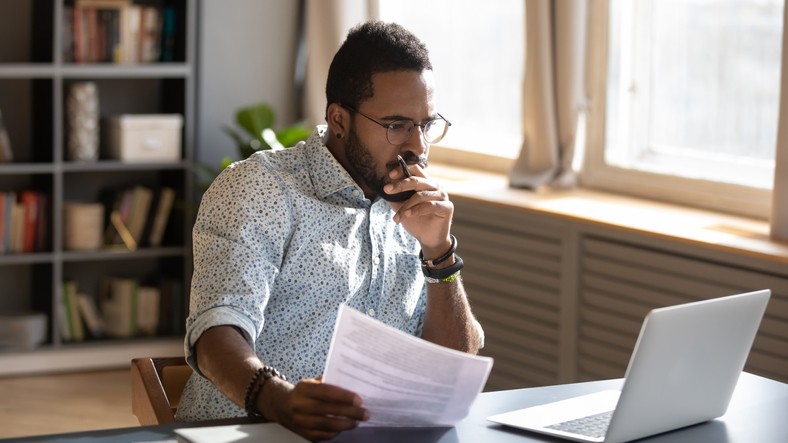 Is Affiliate Marketing Legit? What to Know About Performance-Based Marketing
If you've ever considered starting a marketing side hustle, then you've likely heard of affiliate marketing. Affiliate marketing has become a popular way for brand influencers and content marketers to earn a passive income. But what exactly is this marketing trend? And is affiliate marketing legit?
Yes, affiliate marketing is a legit way to make money. Like with any industry, however, affiliate marketing can attract scammers. We'll review the common affiliate scams to watch out for. But first, let's look at what affiliate marketing is and how it works.
How Affiliate Marketing Works
Is affiliate marketing legit? Yes, affiliate marketing is a legitimate way to earn passive income. How it works is this: Companies pay affiliate marketers to act as independent contractors to promote their product or service. Those affiliate marketers then earn a commission every time a product is purchased, or a lead is generated through their website or social media. It's a simple, performance-based business model.
Here is a more detailed look into the affiliate process:
A marketer places an affiliate link on their website or social media page.
Customers click on the link, which redirects them to the advertiser's website, where they purchase a company product or fill out a lead form, such as their email address and contact information to learn more about a product or service.
The advertiser tracks all the action taken.
The affiliate marketer receives an agreed-upon commission for the conversion. Depending on the terms of the agreement, sometimes the affiliate earns a commission per sale or sometimes they earn a commission per lead.
How Affiliate Marketing Is a Legit Business Practice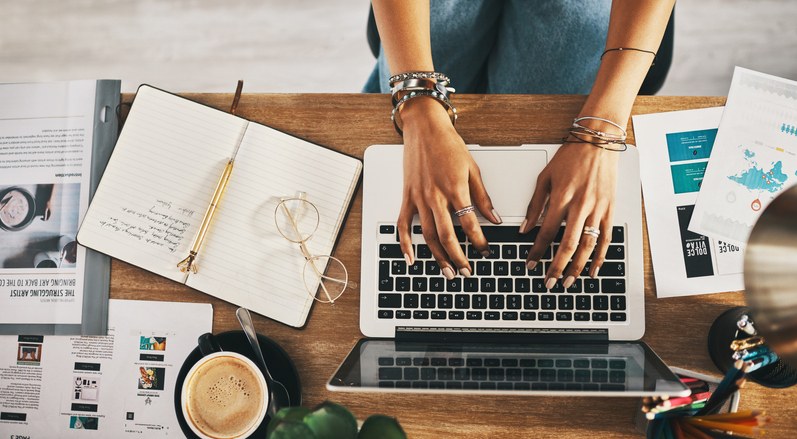 Affiliate marketing is legitimate because it involves the sale of actual products and services. It also follows a standard legal business model. Companies track each sale or lead to ensure marketers are paid what they're owed.
What is not legit, however, is the common misconception that affiliate marketing is an easy way to get rich quickly. While some affiliates earn $10,000 or more per month, those are often affiliate markers with established platforms and large audiences.
It's important to remain realistic about your potential earnings and the time it will take to earn a sizable income. Successful affiliate marketers understand that an affiliate link is only as good as its content. If the content quality is poor, the post or article won't attract a large enough audience to generate sales.
Affiliate marketing is a popular way to earn a passive income because it has low startup costs. You don't even have to have a website to become an affiliate marketer. Our blog post about how to be successful at affiliate marketing without a blog goes into this in more detail, but all you need to become an affiliate is a desire to grow an audience. You can grow an audience through social media, email marketing, or even through traditional word of mouth.
Once you've decided on an audience niche and a platform, you can start your search for affiliate programs to join. When doing so, you'll want to partner with reputable companies and avoid affiliate marketing scams.
Below are a few types to avoid.
5 Types of Affiliate Marketing Scams to Watch Out for
While affiliate marketing is a legitimate way to earn a passive income, not all affiliate marketing programs operate the same. Some can even be scams. Let's discuss the five types of affiliate scams to avoid.
1. Pay-to-Join Programs
A reputable company will never ask you to pay to partner with them as an affiliate. Affiliate programs that require you to pay to participate are likely running a scam.
Remember, a legitimate affiliate program is designed to be a win-win for both parties–The company gets new customers and you get paid for delivering those new customers to them. If a program suggests anything other than a straightforward commission model, run the other way.
The same goes for any program that requires you purchase a course or ebook in order to join.
2. Counterfeit Products
Some companies advertise counterfeit or non-existent products and services in order to make a quick buck. Or the products they sell might be so low-quality that they fail to meet even basic standards.
Scammers can also advertise popular brands to trick customers into buying cheap knock-offs.
If you help promote inadequate products or services–even unintentionally–you could land yourself in hot water. These can include offers that are:
Illegal
Inappropriate
Counterfeit products
Be thorough when vetting the companies you work with or only partner with established brands with solid reputations.
3. No Transparency about Commission Pay
As an aspiring affiliate marketer, you'll want to ensure the payment terms and policies are clear. Before you sign anything, establish when and how much you'll be paid and how you'll be paid. Avoid affiliate programs with unclear payment policies to avoid hidden fees or prolonged payments.
4. Promises of Absurd Earnings
There's no such thing as "easy money," even with a legitimate side hustle like affiliate marketing. If a program promises you'll earn millions of dollars right out of the gate, think twice before joining.
While the promise of massive earnings can be tempting, if it sounds too good to be true, then it probably is.
5. Missing Contact Information
Affiliate marketing programs that don't provide contact information are probably a scam. You should have a point of contact to reach out to with questions.
Reputable companies value ongoing communication with their promoters and will give you all the tools for success.
5 Tips on Spotting Affiliate Marketing Scams
Fortunately, there are simple ways to spot affiliate marketing scams. Here are five tips that can help you determine the legitimacy of a company's affiliate program.
1. Research Other Affiliates' Reviews
Ethical companies will have honest reviews from users who've partnered with them and used their affiliate program. By searching for and examining these reviews, you can assess an affiliate's experience with a company and look for patterns of positive or negative attributes.
You can also use reviews to determine if a company has created a false perception about their business. For example, if a company has too many positive reviews that are just too unrealistic, that may be an indication that they purchased fake reviews.
2. Scrutinize the Company's Website
A company's website is another source you can use to determine how legitimate their affiliate program is. It's also a great way to evaluate the company's history and their track record with affiliate marketers. When analyzing a company's website, look for the following information:
Statistics on how much commission affiliates make
Information about their product or service sales
The type of affiliate program they have set up
3. Look for Policies Against Fraud
A company with a trustworthy affiliate marketing program will have anti-fraud policies in place to protect its affiliates and customers. These policies should be clear, concise, and listed on any essential document you have to sign before joining their program.
If you can't find these policies, reach out to their support team for information.
4. Take a look at affiliate marketing trade shows
Affiliate marketing trade shows have various companies with affiliate programs that are in attendance. See who sponsors those shows, see who shows up, go there in person. A trustworthy affiliate program should not be hard to spot at a tradeshow and a big bonus is that you'll get to meet the affiliate managers in person and create a personal relationship.
5. Examine Terms and Conditions
Before signing up for an affiliate program, read through the terms and conditions to know exactly what you can expect as a brand promoter.
A trustful company with a solid affiliate program will be transparent about how much affiliates can make, when they can expect payment, and what kind of payment structure is in place.
Become an Affiliate Marketer with Round Sky
Is affiliate marketing legit? Yes–Although not all affiliate marketing programs are created equal. If you want to partner with a transparent company with a solid reputation, contact Round Sky.
Sign up for our affiliate program and get paid to promote loan offers. You receive a sizable commission, your audience receives financial help, and lenders build their reputation. It's a win-win for everyone involved.