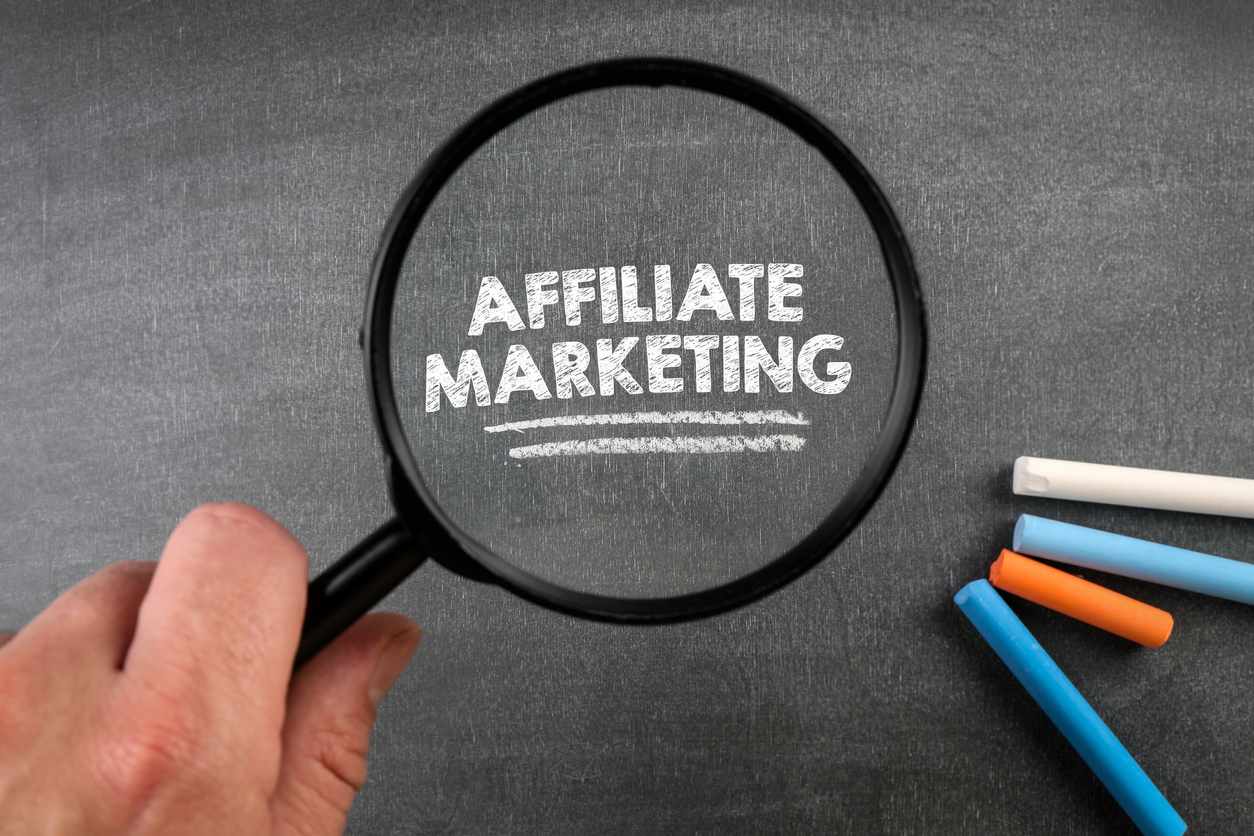 How to Do Affiliate Marketing Without a Blog: Getting Started
For aspiring promoters, becoming an affiliate marketer seems like a dream job. You learn how to strengthen your brand, promote quality products, and earn some side income. However, have you ever wondered how you can do affiliate marketing without a blog, let alone a website?
The answer is easier than you think. While the process takes some creativity, you can establish yourself as a reputable company promoter. This article will cover everything you need to know about setting up an affiliate marketing business with a limited online presence.
Before jumping into viable solutions, let's discuss what an affiliate marketer does so you can better understand this profession.
What Is Affiliate Marketing?
Affiliate marketing is when content creators earn commission-based income by promoting a company's services or products. Businesses are always on the lookout for customer referrals to increase sales and boost customer loyalty. When companies have reputable affiliates working to promote their business, they receive consumer referrals.
In exchange for their services, businesses pay promoters a percentage of the income they make through the referral links these promoters set up. These links can be placed on social media platforms, websites, emails, or anywhere you can engage with a target audience.
Think of this as indirect marketing, where you deliver the right offer to the right consumer, helping brands increase their consumer outreach. When done strategically, it's a win-win scenario. Keep in mind there are three types of affiliates:
Unattached affiliate marketing: With this business model, you have no authority or credibility regarding the products and services you promote. You're perceived as a random creator with no real connection to your offers.
Related affiliate marketing: To some extent, the promotions you market to your audience are relevant to your niche and area of expertise. This can help solidify your reputation as a credible brand creator.
Involved affiliate marketing: In this case, affiliates are immensely involved with the products and services they promote. You have a genuine connection with your offers, which makes this type of affiliate marketing an authentic form of promotion.
In most cases, having an affiliate marketing niche will help boost your reputation as a brand promoter. However, the business model you select will depend on your promotional goals and how well you identify with a brand. For example, unattached marketing works best for new promoters who feel reluctant to commit to a brand whose services they haven't tried.
Remember, it takes time to establish a solid reputation and cultivate a loyal customer base likely to convert into long-term consumers.
Affiliate Marketing Without a Blog or a Website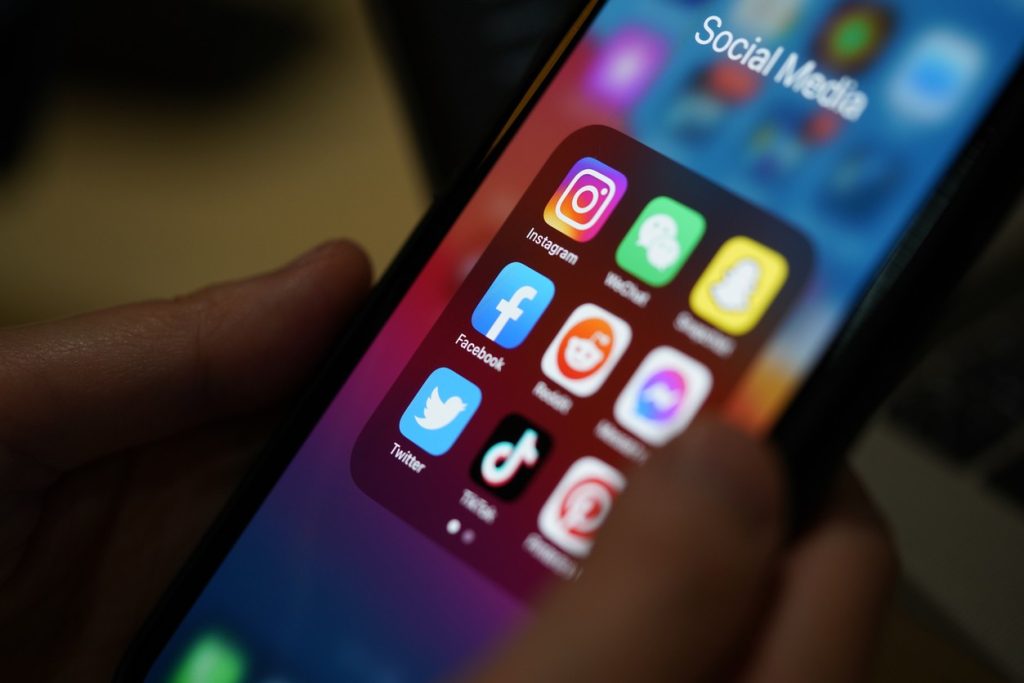 While having a blog or a website makes it easier to establish an online presence with whom users can connect, this is not a requirement. If you want to learn how to do affiliate marketing without a blog, you need to develop effective messaging tactics and know how to resonate with loyal followers who are interested in your promotions.
The key is to find alternative traffic sources to promote your affiliate links and incentivize followers to purchase recommended products. Social media is a good starting point if you don't have a blog or a website, considering its immense popularity while offering innovative ways to engage with several target audiences.
Social Media
When used efficiently, social media can become a high-quality traffic source that generates high sales for the business you promote. To select the best platform, choose a medium that complements your marketing objectives and is popular with your target audience. Let's discuss your options below:
1. Facebook
Facebook is often the go-to social networking solution for marketers hoping to establish themselves as brand promoters. A global survey found that 90% of social media marketers use this platform to promote their businesses. You can build a business page for your offers and join niche-related groups to engage with interested promoters.
2. Twitter
Twitter appeals to a specific audience that craves real-time updates, trendy posts, and quick access to relevant content. The thing to keep in mind about Twitter is that you're promoting products and services directly to your followers. Get creative with your tweets and produce hashtags relevant to your offers.
3. Instagram
We've discussed affiliate marketing on Instagram before, so here's a quick rundown: Instagram can be tricky as an affiliate marketing platform. You can only place affiliate links on your bio page, making it difficult to generate traffic for a brand.
However, when used regularly, you can generate high volumes of traffic. Take advantage of story, highlights, and reel features to raise awareness of brand-related promotions.
4. Linkedin
Linkedin operates in a separate realm compared to other platforms. The audience consists of B2B (business-to-business) professionals seeking insights on career guidance and networking opportunities, so you'll have to be selective in your promotional approach.
Leverage Linkedin groups for your affiliate campaign, especially if you're promoting educational courses or any other professional services.
5. Pinterest
Pinterest can be a solid alternative for getting started as an affiliate marketer. This platform is a visual search engine built for consumers seeking visual content that is both enriching and relevant to their tastes. Get creative with your pins, categorize them by groups, and add affiliate links to your images.
6. YouTube
While we mentioned YouTube as an affiliate platform before, it's worth stating that the video-based phenomenon is so influential that starting a website seems like an unnecessary endeavor. When it comes to YouTube, remain consistent with the content you produce. Then, determine how you want to include affiliate links in your videos.
Examine other channels relevant to your niche to get an idea of how you should adjust your affiliate marketing tactics.
Affiliate Marketing: Alternatives to Social Media
The great thing about working as an affiliate marketer is that you don't have to limit yourself to social media. The sky's the limit when it comes to business promotion. Here is how to get started as an affiliate without relying on a blog, website, or social media.
Email Marketing
If you want to use email marketing as a potential affiliate platform, start by creating a mailing list. A well-curated list will make it easier to initiate trust with followers and send out relevant content at the right time. Never spam or bombard them with pointless emails over and over again. This is a huge turn-off as a marketing tactic and can damage your reputation.
To incentivize people to give you their email addresses, offer them something valuable. This could be a free ebook or special offers such as coupons. Once you've fostered them into regular followers, you can start sending out company offers.
Word-of-Mouth Marketing
It may seem like an old-school tactic, but word-of-mouth marketing remains an influential tool for affiliate marketing campaigns. Don't fall into the trap of operating like a door-to-door salesman offering irrelevant products and services. Instead, work on expanding your network by finding local organizations related to the business you're promoting.
For example, if the business you're working with is a company that partners with loan lenders, like Round Sky, you can engage with people who need personal loan services, then direct them to the company that you're promoting. Be strategic and trustworthy with face-to-face communication.
Online Forums
An online forum is an excellent platform for engaging with content creators and finding relevant information for the offers you want to promote. The best way to get started is by searching for forums directly related to the products and services you're advertising. Interact with users by offering them viable solutions.
The idea here is to establish a relationship based on trust and make it easier for them to perceive your level of expertise. This will incentivize users to click on your affiliate links.
Pay-Per-Click Marketing
When it comes to pay-per-click marketing, you have a few options here.
First, you can join ad exchange platforms. This is when advertisers and publishers buy and sell advertising space through real-time auctions. In your case, you can use this targeting tactic to determine where you want your promotional ads to appear.
You can also select different ad formats for your offers, including banner and video ads.
Build an Affiliate Career with Round Sky
Learning how to do affiliate marketing without a blog or a website is not as difficult as it sounds. The key is to nurture a target audience, utilize alternative platforms for outreach strategies, and remain selective in your niche.
If you're an affiliate marketer in the finance sector looking to partner with a company that works with lenders who provide loans to consumers, Round Sky may be your perfect match! Round Sky works with over 50 lenders across the U.S., striving to deliver high revenue for affiliate marketers that work with them.
Learn more about Round Sky's loan affiliate program here.