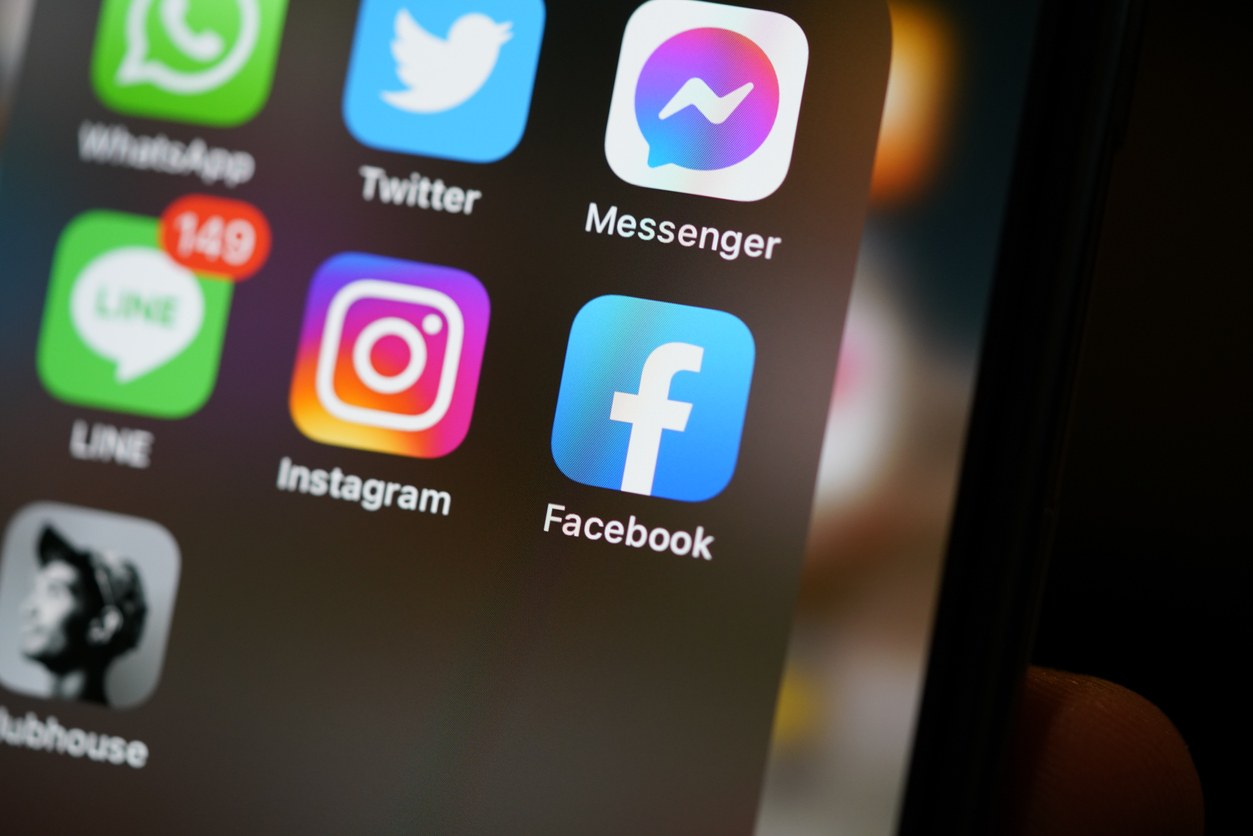 How to Do Affiliate Marketing on Instagram: 9 Best Practices
In today's digital world, more and more customers are turning to social media not only for shopping inspiration but also to research companies. A recent industry study showed that one out of three customers uses social media to learn about new brands and products. These statistics present a lucrative opportunity for aspiring Instagram affiliate marketers.
Leveraging Instagram for affiliate marketing can help you drive awareness and sales conversions for your business partnerships, providing you with opportunities for revenue growth as an affiliate marketer. This guide will dive into why you should use this social media platform for affiliate marketing and key tips on how to do affiliate marketing on Instagram.
Why Instagram for Affiliate Marketing?
Before we dive into the key strategies for how to do affiliate marketing on Instagram, let's review what makes the platform ideal for aspiring affiliates.
Instagram currently ranks as the 4th most popular social media platform in the world, with over 1.47 billion monthly active users. The platform plays a vital role in the purchase process of modern-day customers. According to a survey by Meta, customers use the platform to discover new products and services and research product information, with 87% of respondents revealing that they took action, such as making a purchase or visiting the brand's website, after seeing product information on Instagram posts.
Aside from serving as an avenue to reach more customers and build product awareness, Instagram is perfect for affiliates because it supports various content formats. Besides posting images and videos on your Instagram profile, you can use the following tools for promotion:
Stories and Highlights: Affiliate marketers can use Instagram Stories to share real-time updates, promos, and other relevant information. The highlight feature could display past stories in your profile even if your audience missed the premiere.
Reels and IGTV: You can highlight the best promos and deals by creating enticing video content to present your affiliate products and partnerships.
Instagram Shop: By switching to a business account, you can set up your own Instagram shop to list products and link them to your affiliate partner.
Link in Bio: You can directly place an affiliate link on your bio to send customers to your landing page.
Instagram Link Sticker: Through link stickers, you can easily add an external link to your Instagram story and drive traffic to external content.
With various tools and content formats, Instagram enables affiliate marketers to unleash creativity to engage their audience. As an Instagram affiliate, you can try different ways to drive traffic and conversions, increasing your potential affiliate revenue in the long run.
How Does Affiliate Marketing on Instagram Work?
Affiliate marketing allows influencers, content creators, and professionals to create an additional revenue stream by earning commissions from the sales they generate after promoting a product or service.
You can become an Instagram affiliate marketer by partnering with a business and advertising its products and services on the platform. The ultimate goal of an Instagram affiliate marketer is to drive traffic to their business partner's website and encourage customers to purchase their products or sign up for their services.
Adding affiliate links to Instagram bios, stories, and post captions is one of the most popular types of affiliate promotion. As the service or product promoted gains organic interest from customers, the affiliate marketer earns a commission with every purchase, and the business increases its bottom line.
Now that we have an overview of how Instagram affiliate marketing works let's dive into how to do affiliate marketing on Instagram.
How to Do Affiliate Marketing on Instagram: 9 Key Tips
Becoming an Instagram affiliate marketer is a process that takes time and effort. You'll have to overcome common hurdles, such as building your audience base, establishing authority, and finding ways to convert audience traffic into sales. To help you out, we've compiled the top tips to help you succeed as an Instagram affiliate marketer.
1. Choose a Niche
How to do affiliate marketing on Instagram begins with choosing a niche. If you want to build credibility and be known as a trustworthy source of news and information, you must choose a niche—a specific category you are passionate or knowledgeable about. Instagram makes community building easier, and there are no limits to what niche you can cater to.
2. Find Businesses You Want to Work With
After you've chosen a niche, it's time to look for the right affiliate program that matches your chosen category. Businesses nowadays have affiliate programs you can easily sign up for. For example, aspiring finance affiliate marketers can easily join Round Sky's loan affiliate program by filling out an online form.
While there are no limits to the number of affiliate programs you can join, make sure to choose high-quality products and services relevant to your niche. If you advertise products that aren't up to standard, you can risk losing the trust of your followers.
3. Optimize Your Instagram Profile
When learning how to do affiliate marketing on Instagram, consider your profile's searchability. Switch to a Creator or Business account to access all creator tools and insights. To help your audience recognize your account, choose a presentable profile picture that reflects your personality. Add a primary keyword to your Instagram name, and keyword-optimize your bio and captions.
4. Create Tailored Content
To succeed on Instagram, you must create engaging content that speaks to your audience. The type of content you create may differ depending on your niche. For example, travel niches can highly benefit from photo content, while information-heavy niches like finance can utilize infographics and informative videos. Experiment with all of Instagram's tools (stories, reels, IGTV, and posts) and be consistent to build trust with your audience.
5. Use Instagram to Drive Traffic to Your Affiliate Website
Some affiliate marketers have blogs or websites where they create long-form content to drive referral sales. If you have one, promote your most recent articles on your Instagram profile through posts and stories. By providing your audience with valuable information, you can build trust and increase the chances of converting them into paying customers for your business partners.
6. Place Affiliate Links Strategically
Instagram has added more linking opportunities to help affiliate marketers promote products and services. The simplest way is by adding it to your Instagram bio. If you have several links to add, you can use a third-party application like Linktree to have all your links compiled in one place.
In the past, Instagram accounts needed at least 10,000 followers to add a link to their Instagram story. Now, you can use a link sticker to direct your followers to an external landing page, regardless of your follower count. Even if Instagram stories expire within 24 hours, you can still add them to your profile highlights to help your followers find the deals they missed.
7. Label Paid Partnerships
With the rise of social commerce, Instagram has introduced a new feature that requires content creators to label posts as paid partnerships with businesses. This feature informs your audience that you are incentivized to advertise a product or service. Likewise, you can mention in your content that you get a commission for every purchase of the product you are promoting on your platform. Doing so can help you build trust and loyalty with your followers and comply with FTC rules about disclosing sponsorships and affiliate links.
8. Leverage the Power of Video Content
Discussing how to do affiliate marketing on Instagram won't be complete without mentioning the growing importance of video. More than half of marketers agree that video is the most valuable content type to achieve marketing goals, but it remains the most underutilized format across social media platforms. To build authority on Instagram and engage your audience, leverage the power of IGTV and reels. You can share tutorials, review products, and tell stories through video content.
9. Track Performance
Businesses choose their affiliates based on how much engagement they get from their followers. To succeed as an Instagram affiliate marketer, you need to monitor your posts' performance to determine what content engages your audience.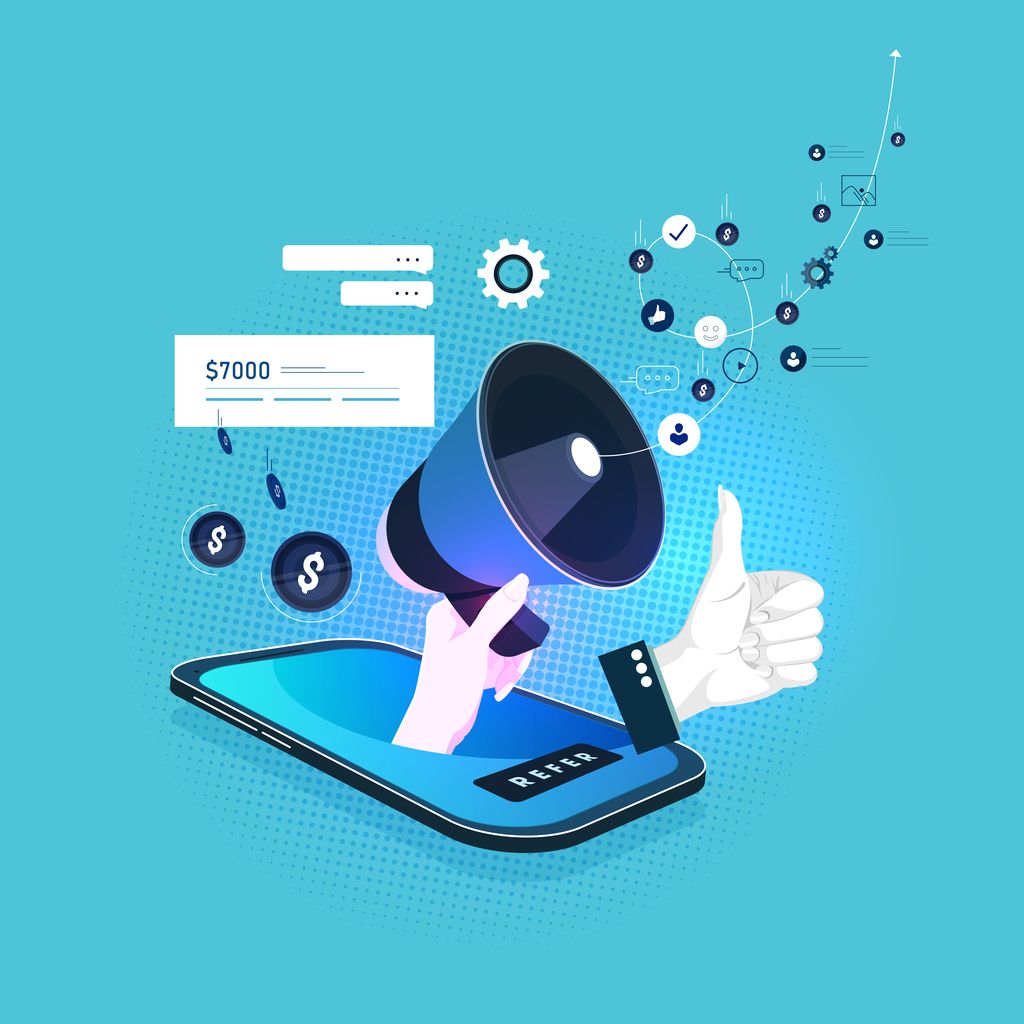 You can use Instagram Insights to help you measure the performance of your content. Some companies also provide their affiliates with tools to help them monitor their campaigns. For instance, Round Sky's reporting platform enables loan affiliates to monitor the detailed breakdown of their commissions and review projections based on campaign performance.
Start Earning as an Affiliate Marketer with Round Sky
Now that you've learned how to do affiliate marketing on Instagram, you're probably eager to begin your journey. If you are an aspiring affiliate marketer in the finance niche, Round Sky can help you get started. We offer a loan affiliate program that pays up to $250+ per lead generated. When you partner with us, you gain access to a real-time reporting platform, website widgets and templates, and a dedicated support team you can reach out to at any time. Sign up for an affiliate account here to get started!