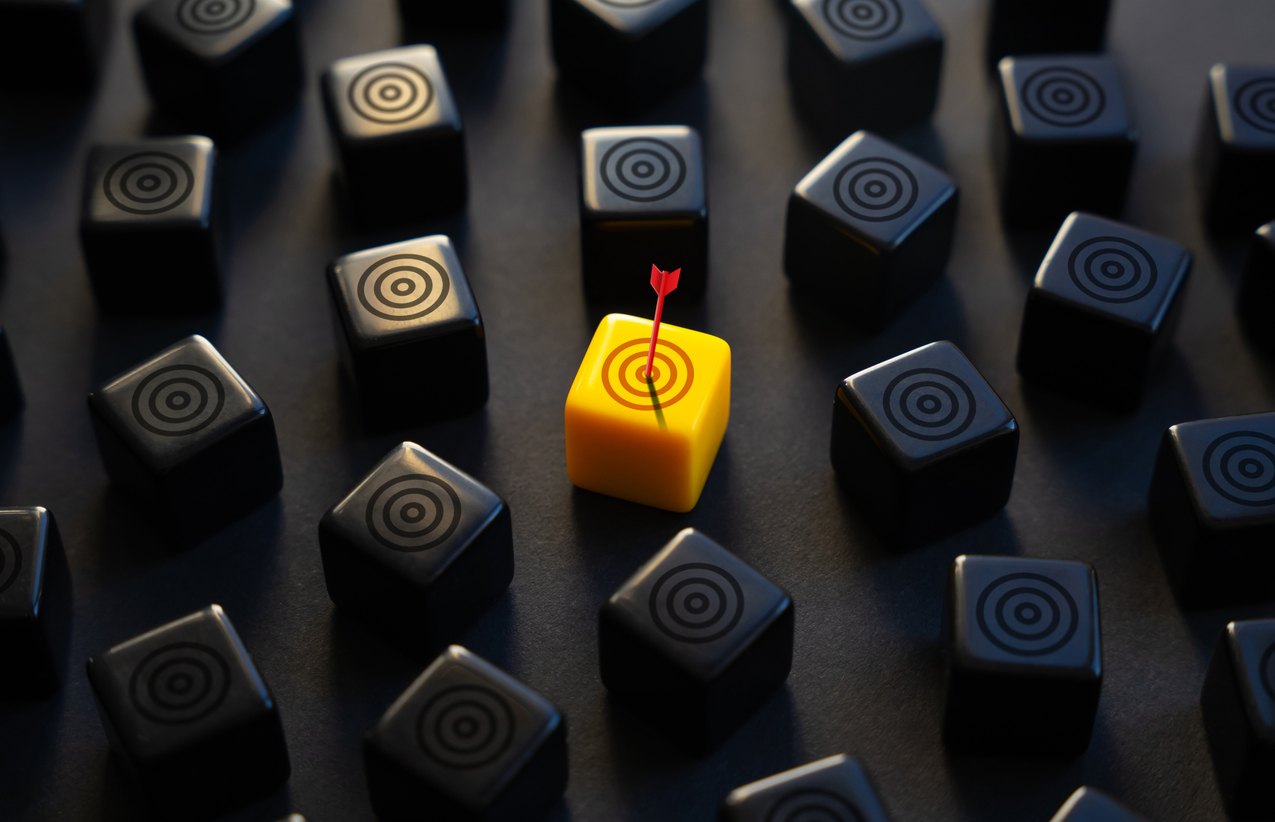 Influencer Marketing vs. Affiliate Marketing: What's the Difference?
When it comes to the world of content creation, an important distinction needs to be made between influencer marketing vs. affiliate marketing. While both marketing strategies involve partnering with businesses to help raise brand awareness and increase sales, the key differences lie in which metrics are used to measure campaign success and how marketers are compensated for their efforts.
If you're looking to jump into the referral marketing game, but aren't sure which strategy to try, this guide is for you. We'll detail everything you need to know about influencer marketing and affiliate marketing, including their differences, similarities, and which strategy might work best for you.
What Is Influencer Marketing?
Influencer marketing is a promotional tactic where companies partner with influential figures with a large social media presence and a strong reputation. These public figures work as brand ambassadors, helping companies increase awareness and drive customer engagement.
Brands pay influencers for their unique content and access to their large audience of potential customers. They are typically paid per post (or posts).
Brands gauge the success of an influencer marketing campaign using some or all of these metrics:
Amount of website traffic—This is measured through UTM parameters (unique URLs)
Number of new social media followers the brand receives
Social media engagement (e.g., likes, shares, retweets, post views) of the branded content
Lead generation
Sales conversions
With influencer marketing, the control often lies with the brand. Brands can request influencers align their posts around a specific content strategy, and they may also dictate the distribution methods (i.e., which platforms they want the influencer to post on, how often, and when).
What Is Affiliate Marketing?
Affiliate marketing is a performance-based marketing tactic where affiliate marketers promote company products and services on their social media, blog, or platform.
Brands pay affiliate marketers, also called "affiliates," for each new lead or sale they generate. They are typically paid per conversion.
While some affiliates use their blog or website as their primary driver of affiliate sales, others use social media, podcasts, email, or even online forums. Check out our article on affiliate marketing without a blog to learn more.
Brands gauge the success of an affiliate marketing campaign using some or all of these metrics:
Conversion rates
Average order value (how much money is spent on average on a single order)
Percentage of new vs. returning customers
Sales
If you need more information, check out our blog on common affiliate marketing questions.
How Is Influencer and Affiliate Marketing Similar?
Companies use affiliate and influencer marketing campaigns to increase brand awareness and promote their products and services. Influencer and affiliate marketing are highly effective digital marketing strategies that can generate long-term results for companies and substantial revenue for marketers.
Here are some ways these two strategies overlap with one another:
Both Depend on Trust
Affiliate and influencer marketing techniques are both modern versions of word-of-mouth strategies. Creators must gain their followers' trust to convert them into loyal customers. To accomplish this, affiliates and influencers produce engaging, relevant, and authentic content.
Consumers can spot inauthentic content, so whether you're an influencer or an affiliate, you must find ways to present yourself as a credible promoter.
Both Focus on Content Quality over Product Expertise
Affiliates and influencers are not required to understand the products or services they're promoting. Would it be helpful if they did? Sure, but it's not required to join an affiliate program or form a brand partnership. The focus needs only to remain on selecting a niche and distributing high-quality content to a target audience.
Both Require an Online Presence
Whether you're active on multiple social media platforms or channel all your marketing efforts into a single blog, you need an online presence to become an affiliate or influencer. Having a digital presence will simplify your promotional tactics and make establishing a career as an affiliate or an influencer easier.
How Is Influencer and Affiliate Marketing Different?
Influencer and affiliate marketing share similarities but differ extensively in the following ways.
Payment Model
The primary goal of affiliate marketing is to generate company sales, paid subscriptions, email sign-ups, and anything else that classifies as customer conversion rates.
Affiliates are paid for the results of their promotional efforts (i.e., the number of leads or sales they generate). In other words, an affiliate only earns a commission when a customer clicks on an affiliate link and makes a purchase (or, in some cases, converts into a lead by filling out a contact form, signing up for a webinar, downloading a free ebook, etc.).
While the ultimate goal of any marketing endeavor is sales, for influencer marketers, this is not the only goal. Influencer marketing also aims to drive brand awareness and engagement.
Influencers are paid for creating and distributing sponsored content across their social media channels or other digital platforms. An influencer gets paid to post—period.
Influencer marketing is more awareness-driven. The core objectives involve boosting brand recognition, expanding audience reach, and engaging with new followers. With influencer marketing, brands focus on metrics involving click-through rates, user-generated content, and rankings on search engines.
Earning Potential
Both affiliate and influencer marketers have the potential to earn a sizable income through their efforts. However, to command a large fee as an influencer, you need to have a massive and engaged social media following. The influencers who make the most money are usually celebrities with over a million followers. It can be challenging for the average person to amass a large enough following to earn a substantial passive income.
With affiliate marketing, you don't need millions of followers to earn big. If the content you're creating is targeted and you have a decent way to drive traffic to a brand's website—like with a high-ranking blog or a large email list, for example—you can make a decent income as an affiliate marketer.
Creative Control
Influencers have less creative freedom over their content because they often have to follow a set of guidelines established by the brand. These guidelines include predetermined deadlines and how many posts they need to produce.
With affiliate marketing, marketers can have the freedom to create any type of content they wish. However, you must create targeted content that speaks to a niche audience to earn money as an affiliate marketer. The content will also need to address the reader's pain point that only the brand's product or service can solve.
Passive Income for the Long-Term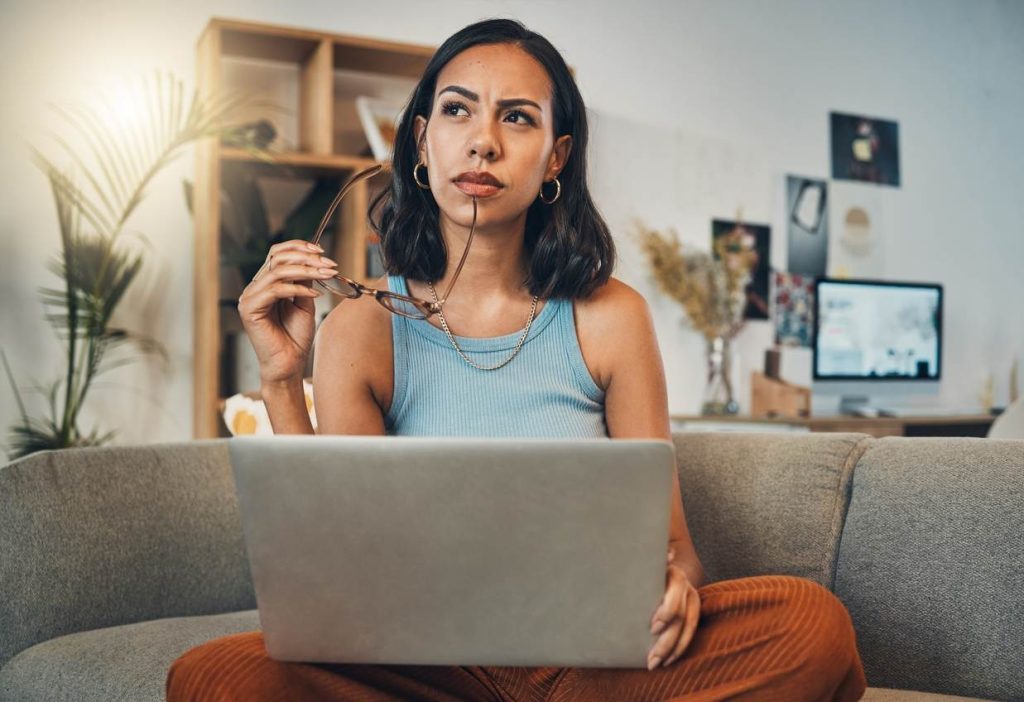 Social media posts have a shorter lifespan than evergreen content on a blog or website. Depending on the algorithm of the specific platform, people may only see a post for a few days (Instagram), a few hours (Facebook), or even just a few minutes (Twitter) before the post gets pushed down the newsfeeds and swallowed into the sea of content that is all competing for the same set of eyeballs.
Suppose you write content for your website on an "evergreen topic" that has staying power. In that case, you have the potential to continue to earn revenue from any affiliate links you place in that content for months and even years into the future.
While it often can take more work to create a successful affiliate marketing campaign, the potential for it to earn a long-term passive income is greater than with anything you post on social media as an influencer.
Which One is Right for You? Influencer or Affiliate Marketing?
The answer to that question depends on your goals and preferred marketing approach. With both tactics, you work directly with brands to achieve increased brand awareness, improved customer loyalty, and—if all goes well—higher sales.
It's also vital that you select the best affiliate programs or influencer partnerships available. When it comes to influencer marketing vs. affiliate marketing, consider the following:
Barrier to Entry
Influencer marketing might be your best choice if you already have a large social media following. Since social media channels are free to create, you'll have no start-up costs, and if you already have a lot of followers, the time commitment will be low as well.
Affiliate marketing involves some start-up costs (purchasing a domain, hosting a website, etc.) and it can be quite time consuming to create quality content that will resonate with your readers.
You may also want to consider your comfort level with marketing. With influencer marketing, you're often paid, no matter if your posts perform well or if they flop. Affiliate marketing only pays you if the content you post drives leads or sales. If you're new to marketing or don't have a clear content marketing strategy in place, a performance-based commission model may seem intimidating. This guide to getting started as an affiliate marketer can help.
Content Control
Influencers often face higher restrictions than affiliates on content production and distribution. If you enjoy complete autonomy as a content creator, then your best bet may be to become an affiliate. You can select which brands you want to represent and produce authentic content around the products and services you're deeply invested in.
One way around this lack of freedom is to become both an affiliate and an influencer.
As an influencer, you can share a custom affiliate link on your social media profiles to incentivize followers to purchase company products.
Companies often combine both strategies to create an effective marketing campaign that can generate higher brand loyalty, improved search visibility, better customer acquisition, and substantial sales.
Become a Brand Promoter with Round Sky
When it comes to the influencer marketing vs. affiliate marketing debate, both strategies are vital in helping businesses stand out from the competition. If you're interested in affiliate marketing, consider helping consumers find the loans they need. Round Sky can get you started.
Signing up for our affiliate program gives you real-time reporting, hundreds of dollars per lead, and campaign measurement tools.