Join The Best Payday Loan Affiliate Program:
Make Money with Round Sky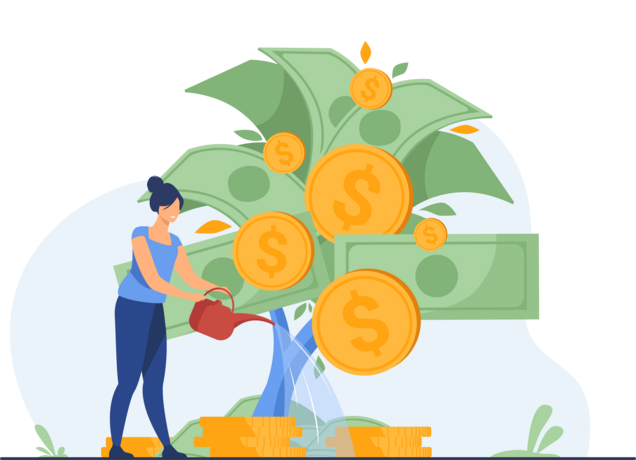 Thinking About Making Money as a Payday Loan Affiliate?
Whether you have some experience with affiliate marketing or are interested in learning more about becoming a payday loan affiliate -- payday loans affiliate payouts are among the highest with payouts up to $250 per lead. No matter what, people will always be looking to get some extra cash to help them make it until their next pay-day. As such, when you become a payday loan affiliate through Round Sky's loan affiliate marketing, it can be a great opportunity to earn significant revenue by connecting borrowers with payday loan providers.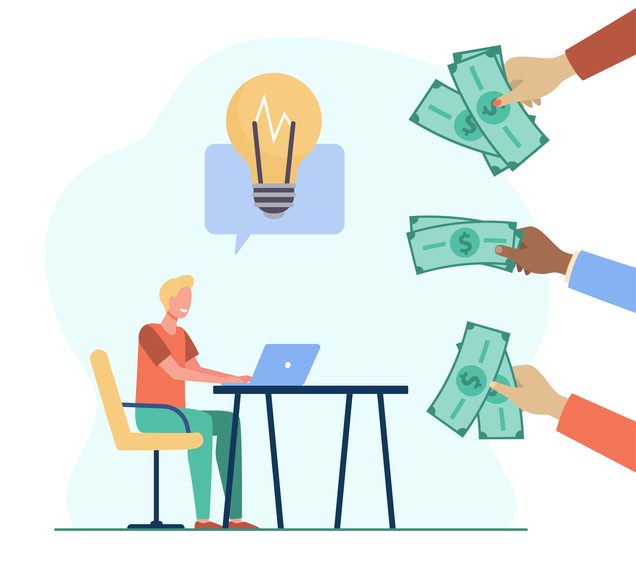 What is a Payday Loan Affiliate?
When you successfully apply to participate in a payday loan affiliate program, you become a "loan affiliate" or a "loan publisher." This means that you do not fund payday loans directly. Instead, your ultimate goal is to connect potential borrowers who fill out a loan request form through your website with an appropriate lender that can fund their loan.
When you join the payday affiliate program through Round Sky, you gain access to a nationwide network of lenders: we will take care of connecting the loan borrower with a lender that can service their request, so all you need to do is send us leads through a convenient iframe widget form embedded in your website, or API, or send traffic to our websites if you don't have your own website. After the consumer fills out the loan request form, you will earn commission!
Why Become a Payday Loan Affiliate?
Sometimes people will need an extra little bit of cash to make it to their next payday. Whether to repair a broken car, unexpected medical expense, or something else.
Consumers need these loans from time to time, and lenders are looking to originate these loans, and you can take the spot right in the middle, connecting the payday lender and the consumers. If you are proactive enough to put in the work to earn money, you can quickly turn your payday loan affiliate hustle into a reliable source of income.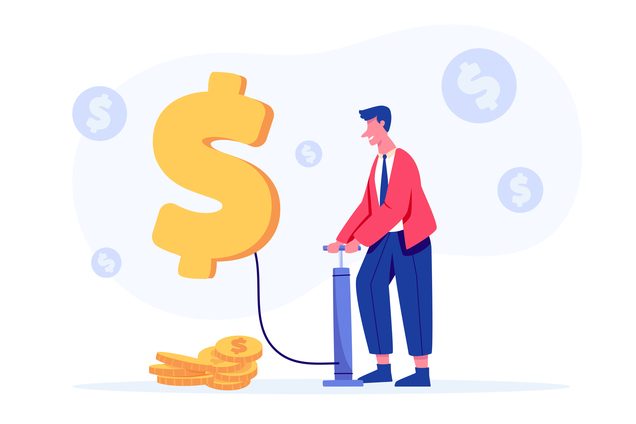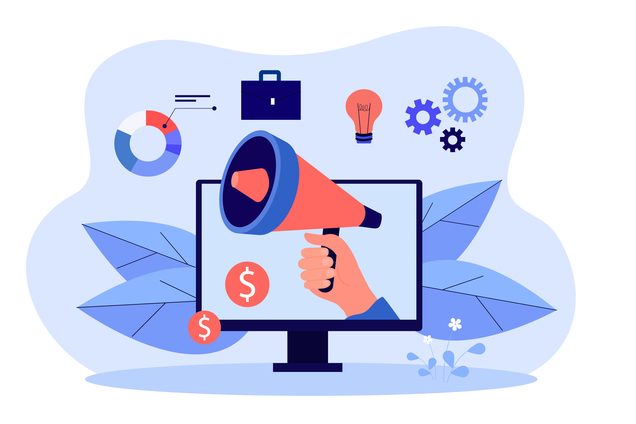 What Resources Do You Get with Round Sky?
Round Sky aims to take as much of the hard work off your plate as possible. We offer:
Website templates
Various marketing and advertising ideas
iframe widget
Subject line ideas for email marketing
And more
How to Become a Payday Loan Affiliate and
Start Making Money: Step-by-Step

Making money as a payday loan affiliate requires finding reliable lenders with an impeccable reputation among both customers and affiliates. At the end of the day, if you are going to tie your website's reputation with the performance of another company, you need to make sure that you do so with confidence that your leads will receive excellent service.

As such, perform some due diligence and do a background check on the companies you are considering working with. Look for any reports of affiliates not being paid on time or affiliate programs not paying out their fair share. In addition, make sure that you and your partners are complying with your state and local regulations to avoid any legal issues.

To make life easier, you can choose to work with Round Sky - a professional lead generator company connecting affiliates to lenders. With over 15 years of industry experience, we have developed a large network of 50+ lenders nationwide. This means that you can save time and effort on finding and researching individual lenders, while your leads receive much-needed loans from lenders you can trust.

Step 2. Generate Traffic to Your Own Website
The most important step to making money as a payday loan affiliate is to generate sufficient traffic to your own website. Here are a few proven ways you can do so:
✓ Write, write, write. Start to consistently publish high-quality content geared toward an audience that may be interested in obtaining a payday loan. For example, consider creating a blog post that offers ideas on how to get money quickly and mentions payday loans as one alternative.
✓ Pay attention to SEO. Make sure that all of your content is written in a reader-friendly format and is search engine optimized, with proper keywords and phrases used throughout the text. And, of course, don't forget to include internal links and make use of the alt tags and meta descriptions.
✓ Target long-tail keywords. Believe it or not, long-tail keywords account for a majority of all web searches, so don't get stuck on the most popular keywords alone. In addition, long-tail keywords tend to be less competitive, which makes them easier to rank for.
✓ Use paid advertising. Paid search, display advertising, and social media advertising are all proven ways to attract more visitors to your payday loan affiliate website. Each channel has its own pros and cons, so make sure to evaluate your goals and objectives carefully before choosing one over the other.

Step 3. Develop Marketing Strategies
As your payday loan affiliate business continues growing, you may decide to invest more resources into growing your business. Here are a few ways you can do so:
✓ Place ads on the web. Placing advertisements on other websites can help to generate more traffic for your own website. Look for sites popular among your target audience, such as personal finance websites.
✓ Use email marketing. Email marketing is another effective strategy to expand your business. You may do it yourself or hire a professional company that will send out regular email newsletters advertising your services.
✓ Make use of earned media advertising. Earned media is publicity created through any other efforts aside from paid advertising. Whether it is word of mouth, a social media testimonial, a newspaper or radio mention, earned media is perceived to be more credible, as it cannot be purchased.
✓ Go old-school. You may even want to consider advertising on radio or local television as a more cost-effective option.
Whatever marketing strategy you try, make sure to study each completed campaign in detail to determine what approaches worked and what didn't. That way, you will be able to adjust your future efforts accordingly to achieve better results over time.

Step 4. Take Advantage of the Tools Available
If you are new to the payday loan affiliate business, you will want to work with a company that has all the tools necessary to help you attract clients. At Round Sky, we have a portfolio of offers and website templates that you can embed into your website in a matter of minutes.
✓ API. If you already have your own website and application form, you can implement our easy-to-use API and quickly add multiple lenders to your funnel.
✓ CPA and Revshare offers. With Round Sky, you can also promote CPA and Revshare offers to receive payouts as high as $250. We offer pre-pop instructions, sub-id tracking, custom pixels, and more.
✓ Website widgets. Simply copy and paste several lines of code and instantly have the complete payday loan application appear on your website. We offer a variety of themed templates to impeccably match the look and feel of your business.
Other benefits of using Round Sky's payday loan affiliate program are:
✓ Real-Time Reporting
✓ 30+ Owned Offers to Promote
✓ Get Paid Weekly or Monthly
✓ Get Paid via ACH, PayPal, Wire, or check
✓ Multiple Creatives Provided
✓ IFrame Widgets
✓ API integrations
✓ And so much more!
In addition, we offer round-the-clock customer support to answer your questions and, ultimately, help you succeed.

Step 5. Get Paid!
Because starting an affiliate business may require no more than embedding a loan application form on your website, your start-up costs are negligible. However, to make considerable profits, you will need to make sure that you are able to generate a consistent flow of traffic to your website that completes the desired action.
With Round Sky, you can receive over $250 per lead and withdraw your earnings on a monthly or weekly basis, through PayPal, ACH, wire, or check.
What Affiliates Say About Round Sky
"Round Sky Inc has been a trusted partner of ours for over 5 years. Their team effort and innovative technology
has delivered the performance we look for time and time again."
Eric W.| Lending Consultant
"We've worked with Round Sky for nine years, and everything about them has been top notch professionalism. From their
customer service to timely payments, I would highly recommend them to anyone"
Marissa N.| Lender representative
"I love working with Round Sky. They are one of the most professional companies in the industry.
They are always responsive, courteous and always there when you need them."
Dan C.| Lender representative