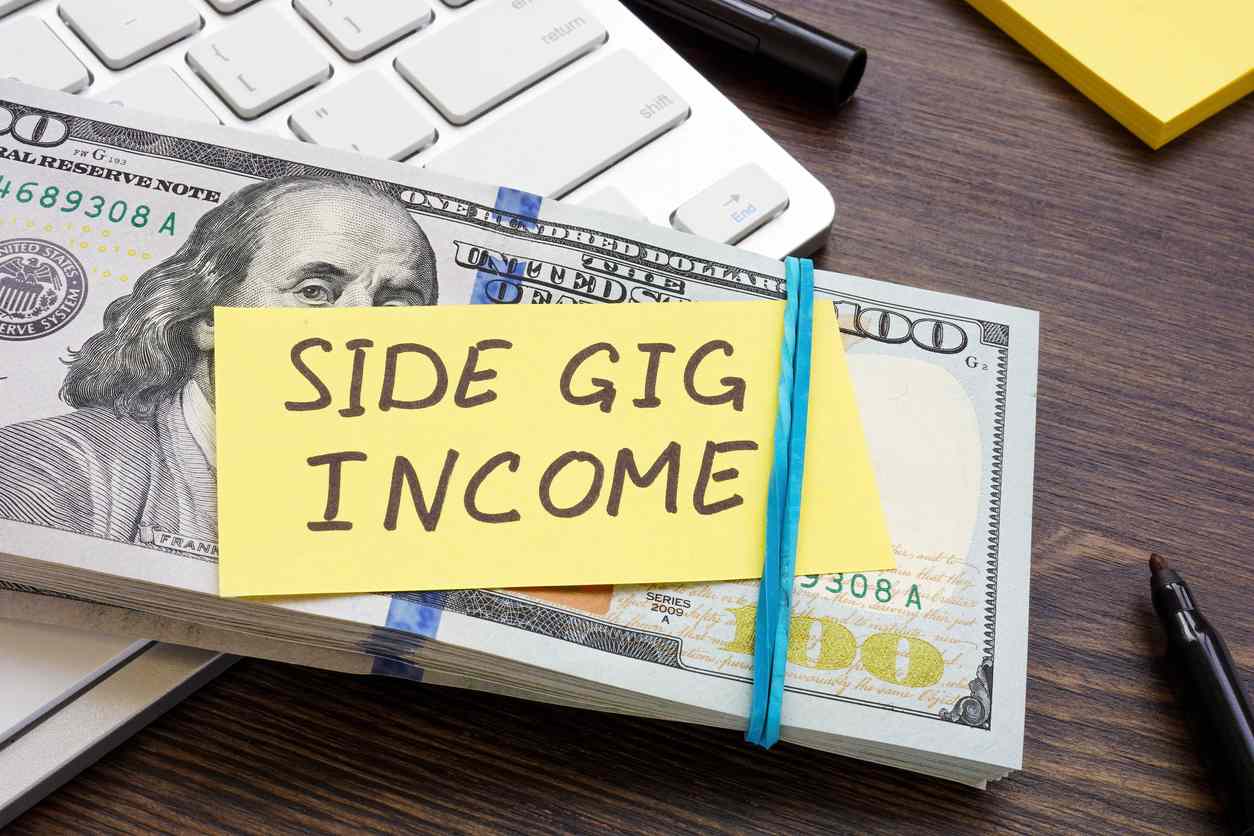 Affiliate Marketing vs. Multi-Level Marketing (MLM): 4 Important Differences
When done right, affiliate marketing can become a significant income source. A majority of businesses consider affiliate marketing to be as effective as paid social media or organic search. 54% of companies view affiliate marketing as one of their most important methods of new customer acquisition.
It's for this reason that affiliate marketing has become a popular means for savvy marketers, influencers, and content generators to earn a living. But is affiliate marketing difficult? Can the average person become successful at it? Is it another form of MLM? And most importantly, when it comes to affiliate marketing vs. MLM, which is better?
We'll cover that and more in this detailed guide. If you're new to the affiliate marketing world or just want to learn more about it—keep reading!
What Is Affiliate Marketing?
Affiliate marketing is the process of selling products or services by driving traffic to a brand's website. Marketers do this by creating enticing web or social media content related to the products they're aiming to sell.
The process works like this:
Step 1: A marketer adds an affiliate link to their website or social media platform.
Step 2: People click the link, land on a brand's website, and purchase a product or service.
Step 3: The marketer earns a commission.
Depending on the terms of the marketer's agreement with the brand, they may also earn a commission with each lead generated.
What Is MLM?
Multi-level marketing, also known as network marketing or MLM, requires the marketer to not only sell a product or service but also to recruit others to sell the product or service. The marketer earns money from their direct sales and also receives a percentage of the sales made by their recruits.
Because they share a similar setup, people often compare MLMs to pyramid schemes. But unlike pyramid schemes, an MLM is completely legal and involves the sale of actual products or services. In pyramid schemes, money is made only through recruiting others.
Affiliate Marketing vs. MLM: The 4 Main Differences
While similar, affiliate marketing and MLM have crucial distinctions in how they're run. Here are the four fundamental differences.
1. Joining a Program
The first major difference in affiliate marketing vs. MLM is what a person has to do to join the program.
Most affiliate marketing programs are free to join (including the affiliate program from Round Sky), while MLMs often have high startup costs that include a beginner kit and even membership fees.
Because MLMs require purchasing a startup kit, many people struggle to launch a multi-level marketing business. Unless you have an extensive personal network, recouping the cost of the beginner kit can be challenging, and earning a significant income can be even harder.
2. Making Money
Affiliate marketing and MLM vary when it comes to income potential. While both offer commission, some major differences still exist.
Affiliate Marketing: Commission Is Based on Conversions
When you're an affiliate marketer, you earn a commission based on the number of sales you've made through your custom affiliate link, and you don't need to follow up with audience members that showed interest but didn't buy.
With affiliate marketing, you don't need to have sales experience. Instead, your job is to use your content to generate interest and convince people to buy the product or service (or, in certain instances, simply request more information).
Another benefit of affiliate programs is that they don't have a time cut-off—meaning that a video you made five years ago can still earn money as long as people continue to use that link.
MLMs: Sales Are Determined by Network Size
MLMs offer recruiting bonuses on top of commission. Depending on the policy of the particular MLM, you may have to hit a specific amount of sales or recruits before you see any money—even if you're successfully selling the product.
Some multi-level marketing programs will also "reset" each month, which means you'll need to work toward hitting a new recruiting or sales threshold from scratch.
MLMs depend heavily on the size of your network and your ability to sell. If you don't have any sales experience, the job can be an enormous challenge.
3. Choosing What Product to Sell
People enjoy affiliate marketing because it offers a lot of freedom, including what products to promote or ignore. Most successful affiliate marketers promote products or services they've used or whose niche they're familiar with.
This choice allows you to be genuinely excited about these products, which makes creating content easier. Your audience will be more likely to buy because your authenticity, enthusiasm, and product knowledge will naturally shine through in your content.
MLMs frequently pick what products people sell. You may have joined to sell one product, but the MLM parent company will tell you to sell additional products—even ones that you know nothing about. Not only can this be demotivating, but it can make it harder to convince others to buy.
4. Selling Methods
Another significant benefit of affiliate marketing is you get to choose how to sell the product—which means you can do anything and everything—as long as it doesn't reflect poorly on the brand.
Typical methods marketers use include:
Blogs
Videos
Social media
Product reviews
Most MLMs have a specific way they'd like to sell their products, as explained in the beginner kits. While some offer a little leeway, they don't provide the same freedom and often require one-on-one selling instead of general audience targeting.
Is There a Form of MLM in Affiliate Marketing?
Although they tend to vary a bit from standard MLM, there are some multi-level affiliate marketing programs.
Like with an MLM, current affiliates can recruit new people to join the brand's free program, and the affiliate will get a small percentage of the new recruits' sales. The crucial difference is that there aren't any restricted goals to reach, so the marketers aren't under pressure to hit referral targets.
Do People Actually Get Rich from Affiliate Marketing?
It depends. There's a vast range of income when it comes to how much you can make a month from affiliate marketing.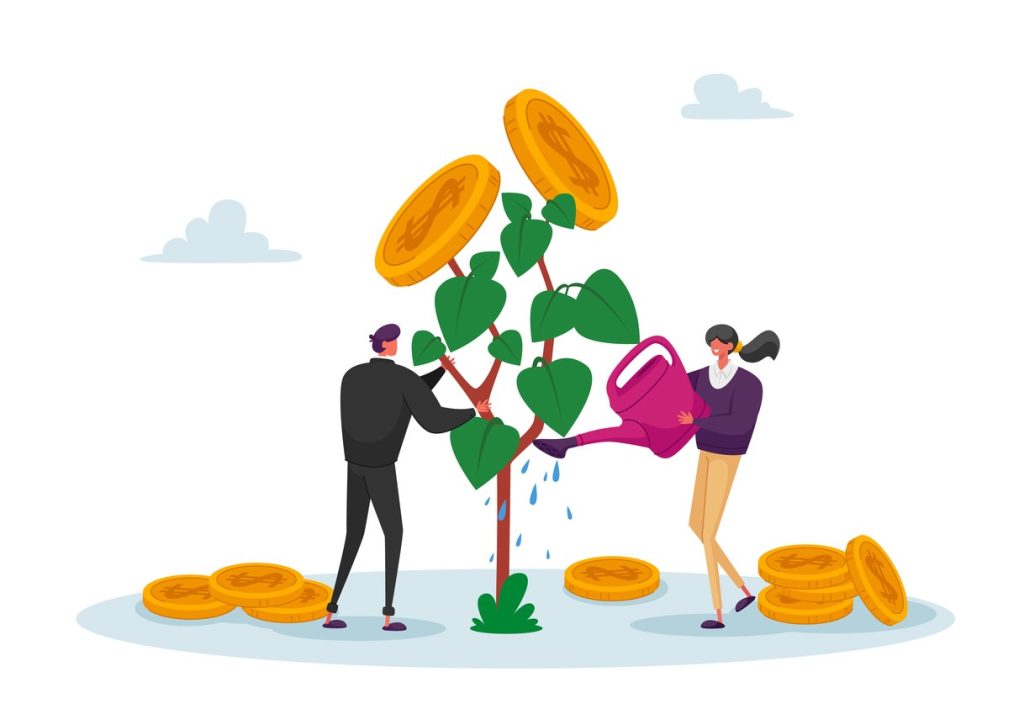 Here's a general overview of earnings per month that are possible:
Beginner: $0 to $1,000
Intermediate: $1,000 to $10,000
Advanced: 10,000 to $100,000
Super Affiliate: Over $100,000
While some affiliates become top earners, on average, affiliate marketers make $54,251 a year.
Can Anyone Do Affiliate Marketing?
Yes! Anyone can become an affiliate marketer if they persist and continue to learn and grow. As mentioned above, most affiliate marketing programs are free, so you need little to no money to begin.
Here are five steps to follow.
1. Find the Right Niche
Picking the right niche doesn't mean the most profitable niche. You want a niche that you're really excited or knowledgeable about. You want to connect with your audience authentically, so they trust you enough to purchase your recommended products or services.
What Is the Highest Paying Niche for Affiliate Marketing?
While it's more important to pick a niche that you are familiar with, it doesn't hurt to know the most profitable niches:
2. Choose a Platform
Affiliate marketing depends on reaching and growing your audience, so what's the best way to do that? Social media is often a smart option, especially if you have a lot of followers.
Are you good at writing? A blog works well, too. In fact, in 2021, 28% of affiliate marketers used blogs. Are you charismatic? Create videos that showcase your personality, charm, and wit. In 2021, 60% of people said they watch YouTube multiple times a day, and 54% said the same thing about TikTok.
3. Create a Website
No matter what platform you use, you should also have a website. Not only will this help attract more visitors, but it will also keep all your content and affiliate links organized.
Your website doesn't have to be complicated so long as people can easily read and navigate it.
4. Create Valuable Content
Without content, finding success as an affiliate marketer can be difficult. Since you've already decided on your platform, some content ideas will suit you better than others. No matter the type of content, make sure it's valuable to your audience.
So what kind of content can you make? Here are a few options:
Product reviews
Listicles
Product comparisons
Price comparisons
Your experience using the product
5. Use SEO to Your Advantage
Search engine optimization (SEO) will be your best friend in your affiliate marketing journey. SEO helps you get seen more easily by getting higher rankings on search pages, resulting in more people stumbling across your website and content.
The basics of SEO include using:
Keywords
Meta titles
Meta descriptions
Alt text for images
Internal links
External links
What Should You Avoid in Affiliate Marketing?
To be successful, it's crucial you avoid these seven common mistakes new affiliate marketers make.
1. Not Knowing Your Product Before Selling
We've already discussed how important it is to know your niche. Now, let's talk about the product you're going to be affiliated with. You may feel tempted to only pick products with high commission rates, regardless of whether they fall within your niche, but you'd be wise to avoid this.
The key to profitable affiliate marketing is trust. Your audience needs to trust you to value your opinions and follow your recommendations. If you're not passionate about the product, people will see that and leave you for a competitor.
Your fans can use search engines to gather surface-level info. They come to you because they value your opinion and insight about products.
2. Not Including an Affiliate Disclosure
We can't state enough that trust is the key to having a successful career as an affiliate marketer. To maintain audience trust, always mention that you're an affiliate with a company before you promote their products.
It's also a requirement from the Federal Trade Commission (FTC).
This doesn't mean you have to dive deep into your agreement with the brand. Instead, a simple disclaimer will work: "These are affiliate links, and I'll get a small portion of the profits when you make a purchase through my link."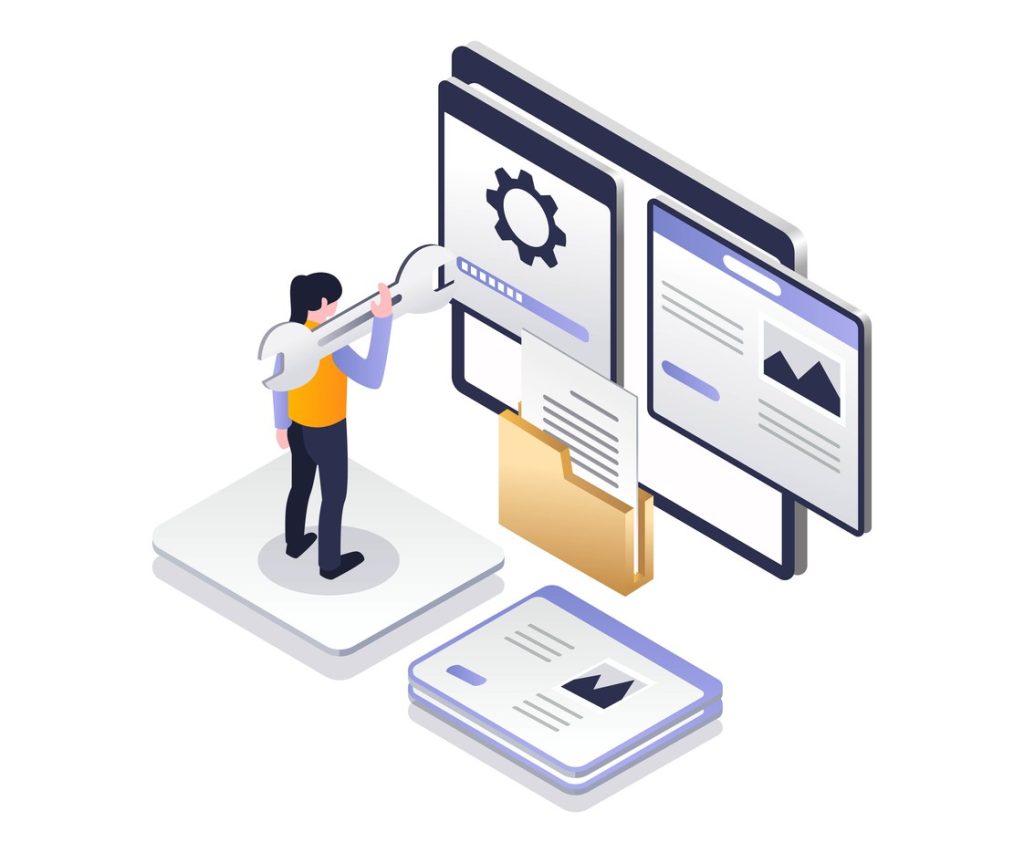 You can put this disclaimer on your:
Website header
Website footer
Website sidebar
Terms and conditions page
Privacy policy
Social media pages
Videos
3. Creating Bad Content
Content is the only way you're going to build an audience to share your affiliate links with. Quality matters more than quantity when it comes to affiliate marketing content. By rushing through the content generation process, you're ultimately hurting your chances of making money.
Make your content something you'd like to see as a consumer. Address your audience's questions and pain points.
Also, you'll want to be accessible to everyone, so use language your consumers are using. Attempting to sound overly academic or authoritative can backfire, causing your content to sound wordy or pretentious. Even lengthy sentences and large paragraphs can diminish content. (See how we're breaking up our sections? You'll want to do the same).
4. Having a Slow Site
A slow site is like having no site at all, because your audience won't stick around for it to load—they'll bounce right to a competitor's site instead.
A site that loads in one second, however, has five times the conversion rate than a site that loads in ten seconds. Every second it takes your site to load, the more potential audience members you lose.
Your site might be slow due to:
Large files
Caching issues
Plugin problems
Unoptimized images
Too much traffic
5. Not Using SEO
As mentioned before, SEO will be your best friend while developing your platform. If you choose not to utilize SEO best practices, you're losing money because it will be practically impossible to be found in search engines otherwise. Most people don't scroll too much looking for search results; in fact, only 2.5% of people click on the 10th result. If you're beneath that, who's going to see it?
6. Signing Up for Too Many Affiliate Programs
You want to make money fast, so you sign up for multiple affiliate programs. While that sounds like a brilliant plan—it's not.
When you sign up for multiple affiliate programs, you have to promote multiple products, which requires time to research and create quality content. If you lack the time to devote to the process, you'll be more likely to cut corners, and your sales will suffer as a result.
There's nothing wrong with being part of more than one program, but take your time and join gradually.
7. Not Taking Advantage of Email
Some people think emails aren't a valuable marketing tool, but you'd be surprised. In 2020, there were approximately four billion email users worldwide, and it's estimated that this number will grow to 4.6 billion by 2025.
You can use email marketing to generate new leads, build a better relationship with readers, and promote your content.
Become an Affiliate with Round Sky!
If you're interested in becoming an affiliate marketer, start with Round Sky! You can get started in just three steps:
Set up your campaigns.
Start earning up to $250 per lead!
We offer tools to help you make the most successful affiliate debut possible. Get started making money today.