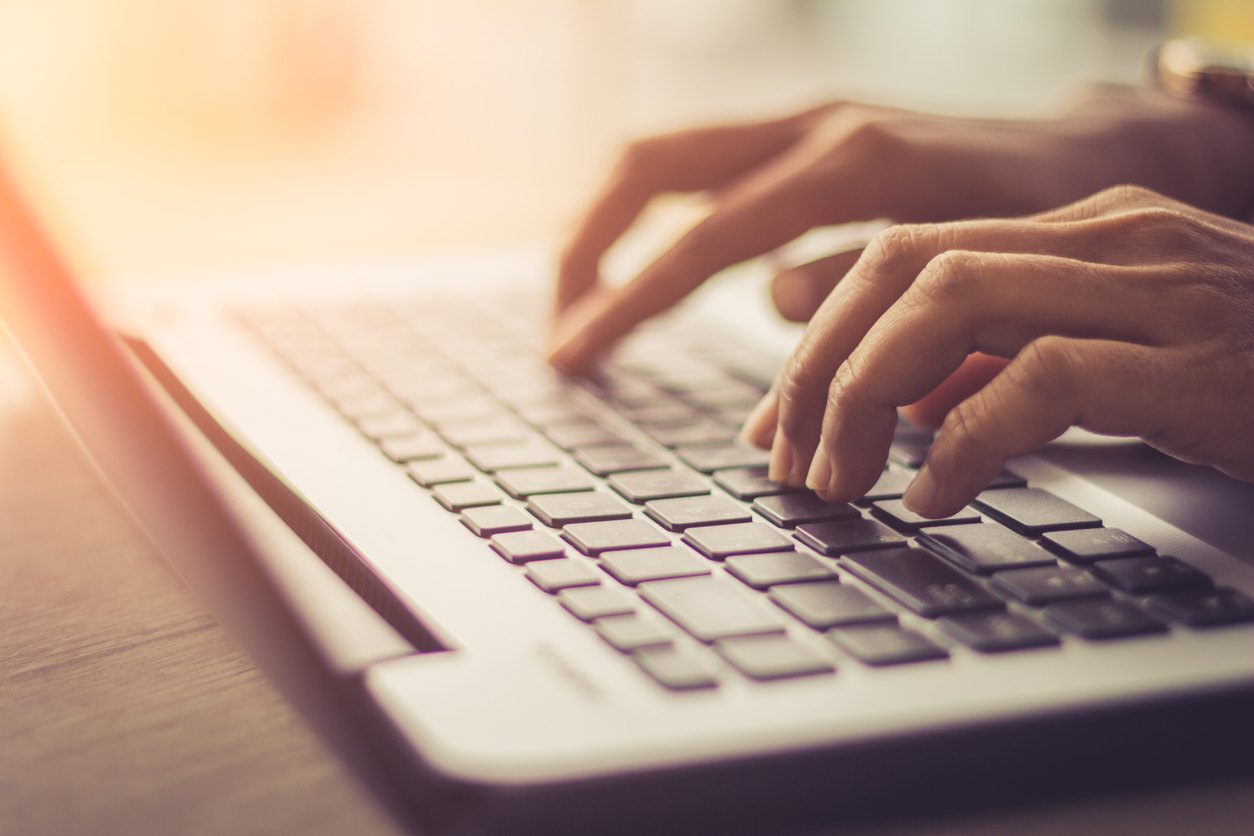 How to Increase Blog Traffic and Earn More as an Affiliate Marketer
Increasing traffic to your blog can be challenging, especially if you're new to affiliate marketing and have just started blogging. Launching a successful blog is now both easier—and harder—than ever before. It's easier because of the prevalence of user-friendly tools and promotional platforms. It's harder because of the sheer volume of content available on the internet.
More content means more work and sharper-honed strategies. You have to be smart about how you approach blogging if you want to cut through the noise and stand out. But with the right strategies in place, you can generate enough blog traffic as an affiliate marketer to drive decent sales. The question is: how?
Below, we'll examine the most critical strategies you need to follow to turn your blog into captivating content for your target audience.
10 Strategies to Increase Blog Traffic
Recent data shows there are more than 600 million blogs and 1.9 billion websites globally. Blogging is competitive, so you'll need to create evergreen, search-engine-optimized content targeting a niche audience if you have any hope of having your content seen.
Here are 10 strategies you should follow to launch a successful blog in a competitive cluster:
1. Select a Content Niche
To break into the competitive blog landscape, you'll need to determine your niche. This means you need to decide what topics you want to focus on when creating content. The more specific you are, the higher the likelihood you'll develop relationships with audiences who will convert into long-term consumers for your affiliate program.
Here are some strategies to consider when defining your niche:
Define the audience you want to write for.
Figure out what products and services they're interested in.
Scope out social media platforms to identify relevant topics.
Search for trending keywords surrounding your niche.
2. Identify the Products and Services You Want to Promote
Affiliate marketers make a living out of promoting a company's products and services, so when strategizing ways to increase traffic to your blog, you need to also decide what offers you want to promote, as these two goals will go hand in hand.
For example, are you hoping to promote skin care products for a salon? Then perhaps you'll want to create content on health or beauty. Maybe you'd like to try marketing bike repair kits for a national bike retailer. Then you'd want to create content on cycling, adventure travel, or the outdoors.
Part of being a successful affiliate marketer is focusing on products and services you're already passionate about. Remember, readers can see right through deceitful promotional efforts. The more first-hand experience you have with the products you're promoting, the easier it will be to create authentic blog content for a company's target audience.
3. Create Content about Your Niche and Offers
Now comes the fun part: creating high-quality content with offers that resonate with your audience. As an affiliate blogger, you should aim to connect with readers and lead them down the affiliate sales funnel. You always want to keep in mind your end goal: conversions. You want your readers to not just enjoy your content but to click on the links and convert into leads or paying customers. A blog can be beautifully written and visually stunning, but if it isn't driving sales, you'll need to reexamine it to see how it might be improved.
While you can create multiple types of content, it's a good idea to focus on the following types:
How-to-articles
Product and service guides
Listicles (article written in a list format)
Guest blog content
Long-form content
Keep in mind that you must disclose to your readers that you receive commission-based pay when your readers click on your link and purchase the recommended product or service.
4. Focus on Creating Long-Form Content
Long-form content is great for SEO. Search engines love it—and readers love it, too. This doesn't mean you should pad your content with meaningless fluff to hit an arbitrary word count. But whenever possible, lean into the research and in-depth details. Aim to create content that thoroughly answers your readers' questions.
Focus on producing long-form content that dives deep into your audience's interests, especially content that targets a hyper-specific subject. Why does this drive traffic to your blog? There are a couple of reasons.
For starters, long-form posts are likely to include relevant keywords that match user intent. This means your blog will rank higher for search queries relevant to your offers. Also, long-form content speaks volumes about your expertise in a particular area, which is essential if you want to succeed as an affiliate blog marketer.
Bloggers who work as affiliates need to establish themselves as experts in their fields. The more authoritative you are, the more likely you are to establish trust with your readers.
5. Optimize Your Content to Increase Search Ranking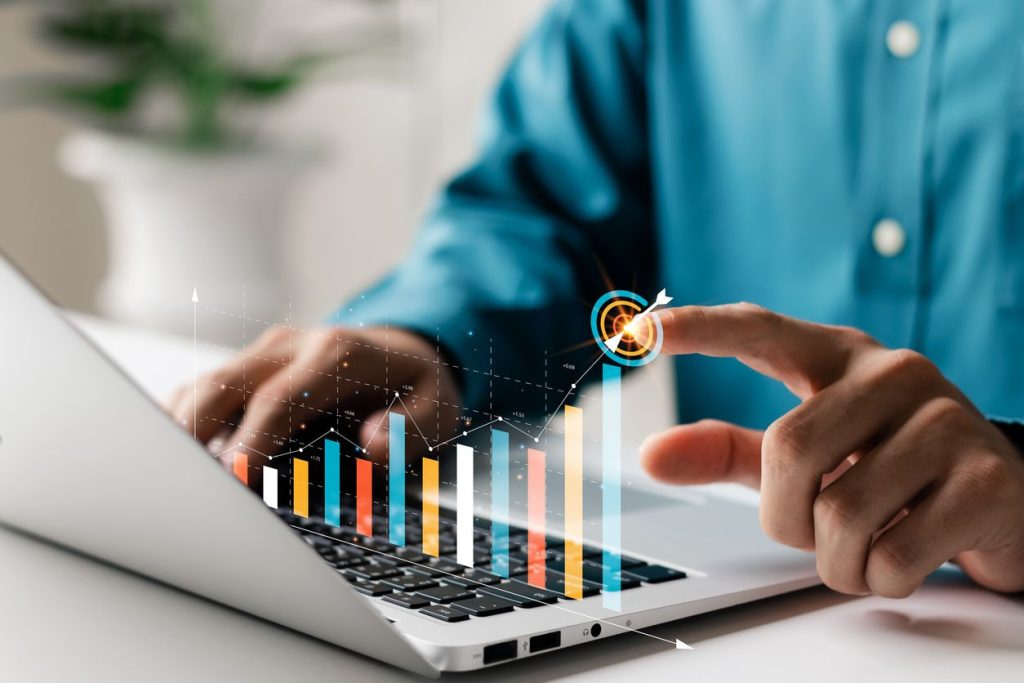 Getting your blog seen on search engines is vital to increasing blog traffic. Without strategic SEO efforts, your blog will remain invisible on the web, which means no organic traffic coming to your site and fewer affiliate sales. There are several ways you can increase your blog's visibility on search engines, including:
Creating content with high-ranking and relevant keywords
Using enticing headings in your posts
Answering user questions
Using a responsive design for your content (i.e., your site displays content on multiple devices)
Including authoritative links in your content
A successful SEO content strategy doesn't happen overnight. It takes time and a lot of work to get seen on the web by the right audience at the right time.
6. Revamping Old Content
While it's important to publish new content to your website consistently, it's also important to update and refurbish old content already on your site. Why would any marketer want to focus their efforts on re-using content that's already been published? There are several reasons, including:
Original content is underperforming.
The information is outdated.
Current content doesn't match user intent.
You want to reach new audiences.
You want to boost your rankings on search engines.
What makes content updates a solid blogging strategy is that they can force you to stay up-to-date on current trends surrounding your niche while giving you an opportunity to reevaluate your content for ways in which you might improve on it. The best part about the process is its versatility. You can take a piece of content that isn't working as a 500-word blog post and add to the word count, transforming it into a 3,000-word in-depth think piece. Or you could retool the blog into a detailed product guide, infographic, or video series.
7. Build an Email List
Creating an email list is not only one of the best tips for affiliate marketing, but when done strategically, it can generate traffic to your blog. One way to get started is to send out newsletters announcing new content and promotional offers.
Your newsletter should be personalized, have an affiliate link, and include a call-to-action that encourages readers to sign up for your blog. Be strategic about when and how often you email, as spamming your audience with too many emails can lead to people unsubscribing from your list.
8. Create Guest Posts
Guest posting, or guest blogging, is when you create content for another website or blog. Generating content for someone else's site may seem counterintuitive, but sites that accept guest blogs often allow you to drop in a link or two directing readers back to your blog, which is great for your site's SEO. The more backlinks you have from quality websites, the better your site will perform in SERPs (search engine result pages).
It's a win-win scenario for all parties involved. The website owner publishes authoritative content, you receive direct traffic from backlinks, and readers digest insightful content with promotional offers.
9. Invite Users to Share Content on Social Media
Social media is the engine that can catapult your blog to maximum success. Every time you publish content on your website, be sure you invite readers to share it on their platforms. Depending on how successful your call-to-action is, this will likely increase your shares, visibility, and conversion rates.
You'll want to identify the best social media affiliate platforms beforehand. Doing so will improve your outreach efforts and increase traffic to your blog.
10. Promote Your Content on Online Communities
When it comes to self-promotion in online communities, the sky's the limit. The following are some examples of communities that can direct quality traffic back to your blog:
Reddit
Facebook Groups
Pinterest Group Boards
Quora
Medium
Flipboard
YouTube
The key is to remain selective when choosing a community for promoting your blog. Study its content, identify what people discuss on these platforms, and build a relationship with them by answering questions or concerns they might have. One way to do this is by including a link to one of your posts as a solution to their problems.
Get Started as a Financial Blogger with Round Sky
Learning how to increase blog traffic takes patience and practice. Over time, you'll develop a keen eye for the types of content that work best for your target audience, and content marketing will eventually become second nature.
If you're an affiliate marketer hoping to break into the financial industry, Round Sky can help. Round Sky pays up to $250 per lead to the affiliates that work with them, making it easier for you to succeed as an affiliate marketer.
Sign up as an affiliate today. If you're just breaking into affiliate marketing, learn what to look for in an affiliate program.