Affiliate Networks: The Complete Guide to Affiliate Marketing
Networks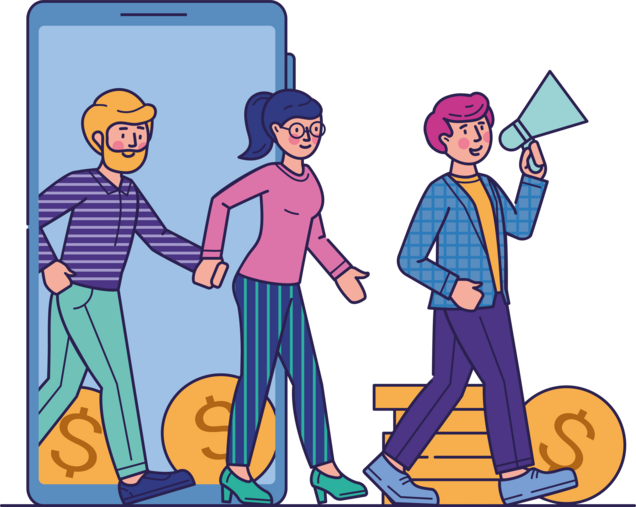 Look for high payouts
If payouts are low, the potential for profit is low.
Look for payment frequency
How often are you paid? Weekly, Monthly, Quarterly?
Look for real-time reports
Do the reports have multiple attributes to help you optimize?
If you are looking to monetize your website and turn it into a passive money-making machine, joining an affiliate network is worth considering. In fact, affiliate marketing is believed to be the most lucrative way of earning money through a website - because you don't need to have an actual product or service to offer yourself.

At Round Sky, the best affiliate network for personal and payday loans, we are dedicated to helping our affiliates turn their side gig into a tangible stream of income. Below, we are going to take a look at everything you need to know about affiliate marketing networks and what you need to know to succeed
First things first, an affiliate network is a company that works with many advertisers, some in the same industry or in multiple various industries, and also many affiliates.

An advertiser is a company looking for new customers and will pay out a commission to get those new customers. Affiliates are the ones that drive those new customers to the advertisers.

In a nutshell, affiliate networks serve as an agency between entrepreneurs and bloggers ("affiliates" or "publishers") and companies ("merchants") that offer affiliate commissions for advertising their services or products.

For example, the Round Sky affiliate network consists of over 50 lenders around the country and our affiliates or publishers. When you join the network as a loan affiliate, you would publish one of our loan request forms on your website or send traffic to one of our offers. Every time a potential customer fills out the form and becomes a lead, we will attempt to connect them with a lender that can service their request, and if such a connection is made you will receive a predetermined fee or commission.
Advertisers decide to use affiliate marketing in case they do not have a considerable advertising presence, if they don't have sufficient funds to create a full-on outbound sales effort, or if they don't want to manage hundreds of affiliates. By joining an affiliate network, an advertiser receives an opportunity to focus on its core competencies rather than gathering the contact information of potential customers.

Affiliate marketing networks serve as a marketplace for affiliates to promote offers and for advertisers to gain new business. When an affiliate or a publisher signs up, they can select the products or services they wish to advertise and receive customized links to track how many of their website visitors end up converting. Then, the affiliates are paid a small commission for each lead that converts into a sale.
Through an affiliate network, you can connect to hundreds of brands, or in the case of Round Sky one product line with many lenders to increase the chances that a consumer can get a loan. This way, you will be able to easily monetize your blog or website and start earning passive income.

Here are a few more benefits of becoming a member of an affiliate network:


✓ Choose products or services that would work for your audience
✓ No need to chase payments; the network will take care of that
✓ Access to reporting and analytics tools, so that you can track your progress
✓ Some affiliate networks offer incentives and rewards - so the more you sell, the higher commission rates you will receive
✓ Of course, it is not all rainbows and unicorns when it comes to affiliate networks either. For example, some require websites to have a certain volume of traffic before they can apply, while others offer very low commission rates. Luckily, when you join Round Sky, you can receive some of the highest commissions in the field, up to $250 per lead.
Without a doubt, looking for a super affiliate network that will meet all of your needs can be daunting. Luckily, partnering with Round Sky can quickly prove to be a worthwhile investment of your time and money. Here is why:

Here are a few more benefits of becoming a member of an affiliate network:


✓ Mobile-friendly websites.Our top affiliate network and programs are designed to ensure that you will have all the tools you need to run successful promo campaigns and improve conversion rates. As a CPA affiliate network, we operate our own Revshare and CPA offers and can provide convenient i-frame widgets to embed in your website.
✓ High commission rates. At Round Sky, we are dedicated to providing higher and faster payouts than any other affiliate network in the field. When working with us, you can receive up to $250 per lead and get payouts on a weekly or monthly basis.
✓ Real-time reporting.Once you join our network as an affiliate, you will be able to login into our real-time reporting system that is available 24/7. Through the system, you will be able to see the detailed breakdown of your commissions earned through various channels and review daily projections based on your current performance.
✓ Customized CPA and Revshare offers.You can choose among over 30 CPA and Revshare offers for any occasion, from generic offers to holiday variations. We also offer pixel support, sub-id tracking, and pre-pop instructions.
✓ Easy-to-use website widgets. Our i-frame website widgets come in a variety of forms and colors to match the look and feel of your brand. All you need to do is find the one you like and copy-paste a few lines of code into your website.
Affiliate Marketing Best Practices
Finding affiliate networks is not hard: Google makes things easy in this regard. However, turning an affiliate program into a
reliable stream of income is a completely different story. Here are a few best practices that can help you succeed: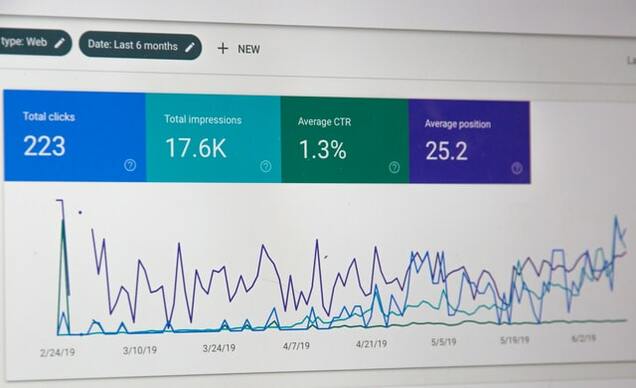 Use Existing and Related Pages
The biggest leverage for webmasters and content marketers are pages and articles that are already ranking well in search engines. You can easily identify these pages through Google Analytics, and, given they are somewhat related to the product to be marketed, you can leverage them as a continuous and reliable source of leads.
Use Pay-per-click Marketing
High-dollar affiliate offers may be worth the additional spend on advertising. As a rule of thumb, you should check the existing cost-per-click for the keywords related to the promoted product or service and compare it to your profit margin. If you can spend $0.50 per click and average $1 per click with the affiliate offer, pay-per-click advertising may be well worth it.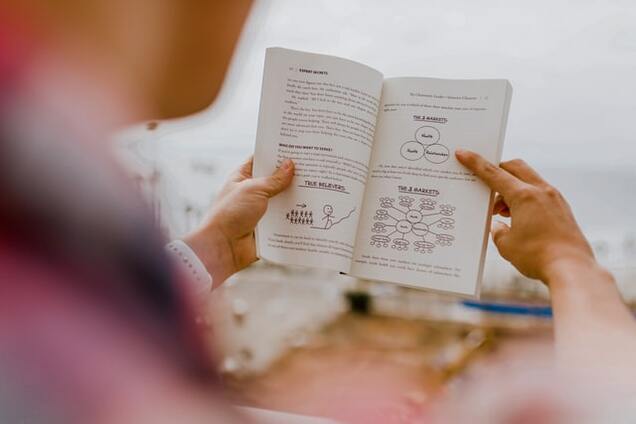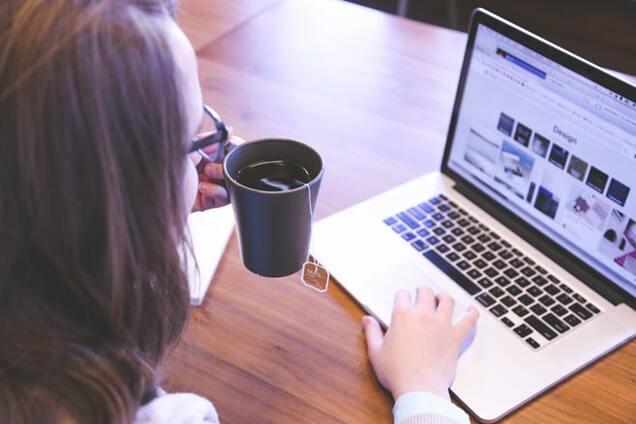 Use Native Advertising
Without a doubt, native marketing is an excellent form of promotion today, with an ad being carefully embedded within an informative content piece without disturbing its natural flow. The affiliate link can be customized to grab attention or simply take the form of an in-text link. However, make sure to avoid any side banners, which are despised by users and get blocked by ad-blockers.
Use A/B Testing
One of the best ways to ensure the long-term success of your partnership with an affiliate network is to test the channels and pages for maximum outcomes. For example, you can employ A/B testing for promo pitch lines, email lists, the look of the hyperlink, the location of the sign-up form, and so on. Pick up an extra percent of conversion here, an extra percent there, and soon you'll be making more money than you were before!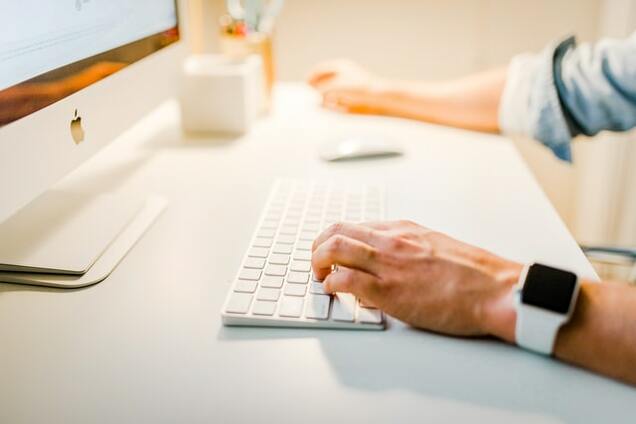 What Affiliates Say About Round Sky
"Round Sky Inc has been a trusted partner of ours for over 5 years. Their team effort and innovative technology
has delivered the performance we look for time and time again."
Eric W.| Lending Consultant
"We've worked with Round Sky for nine years, and everything about them has been top notch professionalism. From their
customer service to timely payments, I would highly recommend them to anyone"
Marissa N.| Lender representative
"I love working with Round Sky. They are one of the most professional companies in the industry.
They are always responsive, courteous and always there when you need them."
Dan C.| Lender representative