Lead Buyers
Buy leads from Round Sky and take advantage of our business model that has very concise bullet points:
(1) have strong mutual relationships with lenders and vendors.
(2) have integrity
(3) do quality work.
(4) answer your phone calls and emails.
We are committed to the success of our industry partners. Many of our lead buyers have been working with us for years because our team has some of the most brightest, respected and honest individuals in the industry.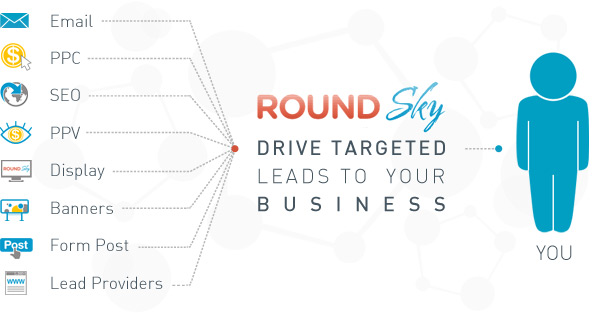 Easy Customer Acquisition:
Every lead is a real-time lead and is 100% exclusive.
Buy only the leads that meet your unique criteria.
No minimum purchase or commitment required.
Back end anti-fraud technology to catch fraud and protect you and the consumers.
Sub-id tracking so that you can remove any non-converting traffic sources.
Payday Loans Leads:
As members of the Online Lenders Alliance, Round Sky is an active participant and is up-to-date on regulatory laws and political news regarding the payday industry.
Working in the Payday Loan space since 2006, Round Sky has experience and knowledge to cater to your specific needs.
Guaranteed high redirect-rates.
It's worth working with the best:
Prices start from $3 per lead and go all the way up to $150 per lead.
As a lender, your underwriting will determine the lead price that makes the most sense for you.
If your model supports a close rate of 1:10, an $15 price per lead will make the most sense for you.
If your model demands a closing rate of 1:2, an $120 price per lead will make the most sense for you.
We will work with you on the pricing and all the details.
Contact us Today
Existing Lead Buyers:
Login Here